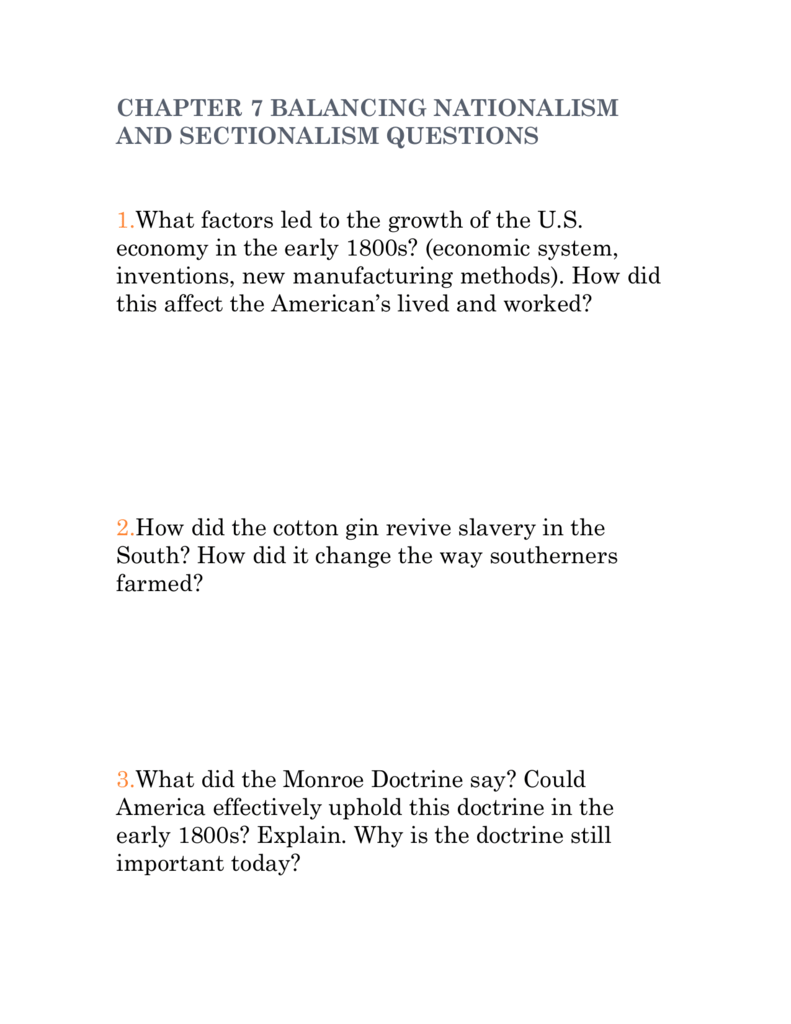 CHAPTER 7 BALANCING NATIONALISM
AND SECTIONALISM QUESTIONS
1.What factors led to the growth of the U.S.
economy in the early 1800s? (economic system,
inventions, new manufacturing methods). How did
this affect the American's lived and worked?
2.How did the cotton gin revive slavery in the
South? How did it change the way southerners
farmed?
3.What did the Monroe Doctrine say? Could
America effectively uphold this doctrine in the
early 1800s? Explain. Why is the doctrine still
important today?
4.How did the issue of tariffs almost split the
country and send into a civil war? Why was the
issue of nullification so critical in keeping the
country together?
5.What did the U.S. government do to the "Five
Civilized Tribes"? How did the Cherokee try to
resist and what eventually happened to their
people?
6.How did Jackson's opposition to the Bank of the
U.S. affect the election of 1832? What did his
opponents hope to do by making Jackson veto the
charter and what actually happened?