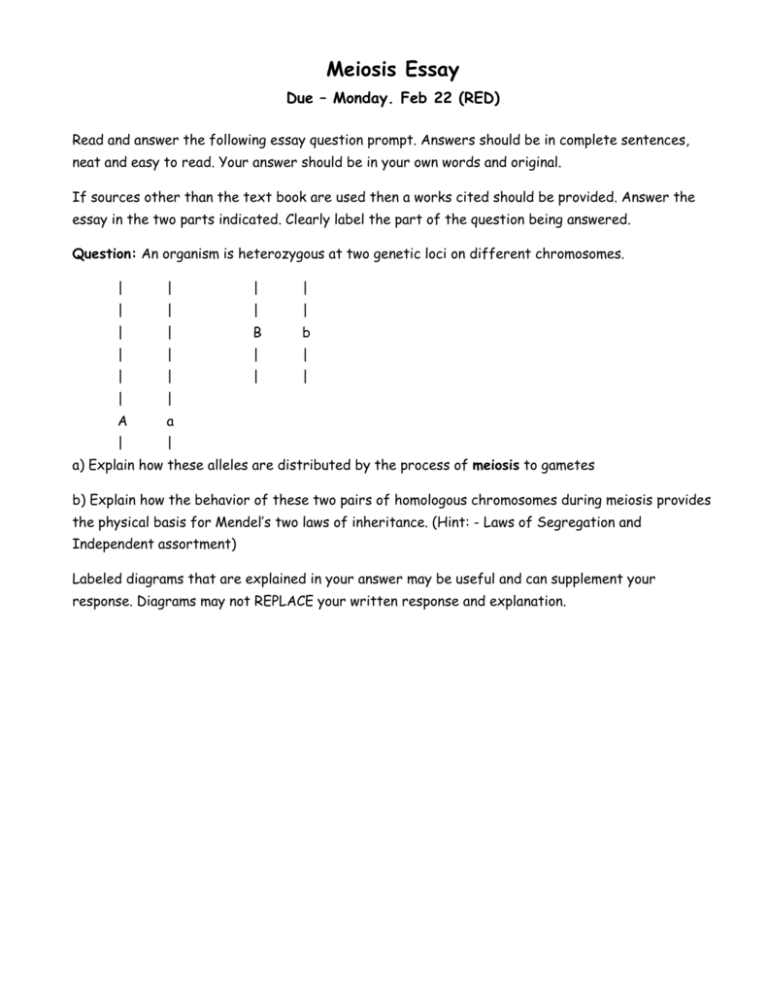 Meiosis Essay
Due – Monday. Feb 22 (RED)
Read and answer the following essay question prompt. Answers should be in complete sentences,
neat and easy to read. Your answer should be in your own words and original.
If sources other than the text book are used then a works cited should be provided. Answer the
essay in the two parts indicated. Clearly label the part of the question being answered.
Question: An organism is heterozygous at two genetic loci on different chromosomes.
|
|
|
|
|
|
|
|
|
|
B
b
|
|
|
|
|
|
|
|
|
|
A
a
|
|
a) Explain how these alleles are distributed by the process of meiosis to gametes
b) Explain how the behavior of these two pairs of homologous chromosomes during meiosis provides
the physical basis for Mendel's two laws of inheritance. (Hint: - Laws of Segregation and
Independent assortment)
Labeled diagrams that are explained in your answer may be useful and can supplement your
response. Diagrams may not REPLACE your written response and explanation.