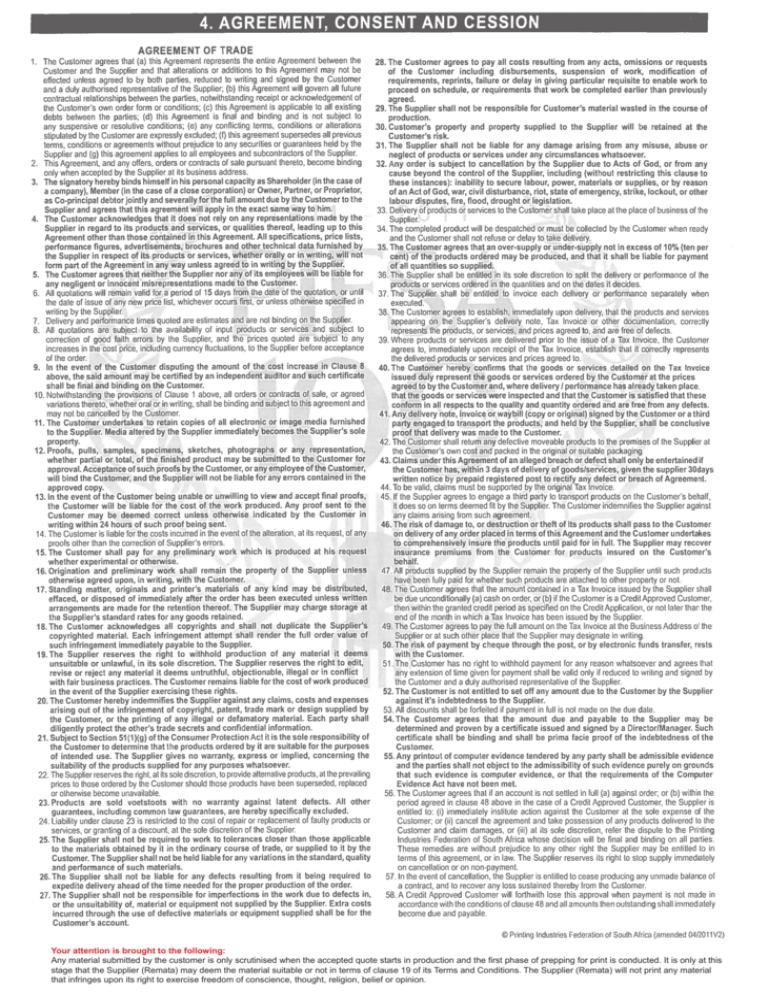 Your attention is brought to the following:
Any material submitted by the customer is only scrutinised when the accepted quote starts in production and the first phase of prepping for print is conducted. It is only at this
stage that the Supplier (Remata) may deem the material suitable or not in terms of clause 19 of its Terms and Conditions. The Supplier (Remata) will not print any material
that infringes upon its right to exercise freedom of conscience, thought, religion, belief or opinion.