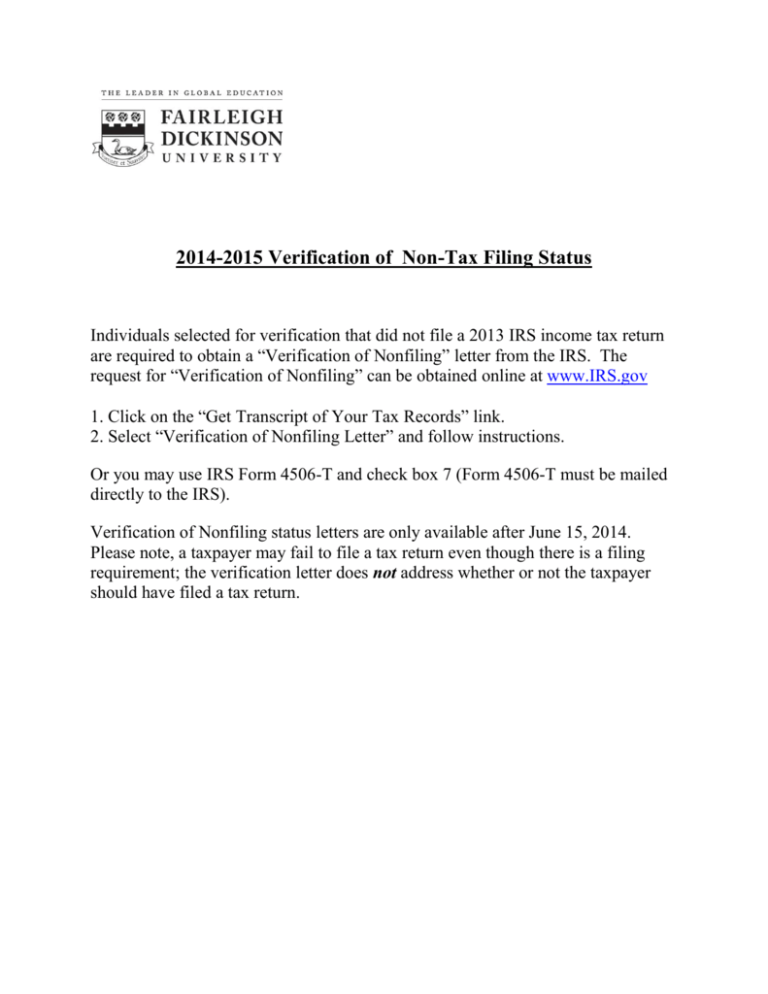 2014-2015 Verification of Non-Tax Filing Status
Individuals selected for verification that did not file a 2013 IRS income tax return
are required to obtain a "Verification of Nonfiling" letter from the IRS. The
request for "Verification of Nonfiling" can be obtained online at www.IRS.gov
1. Click on the "Get Transcript of Your Tax Records" link.
2. Select "Verification of Nonfiling Letter" and follow instructions.
Or you may use IRS Form 4506-T and check box 7 (Form 4506-T must be mailed
directly to the IRS).
Verification of Nonfiling status letters are only available after June 15, 2014.
Please note, a taxpayer may fail to file a tax return even though there is a filing
requirement; the verification letter does not address whether or not the taxpayer
should have filed a tax return.