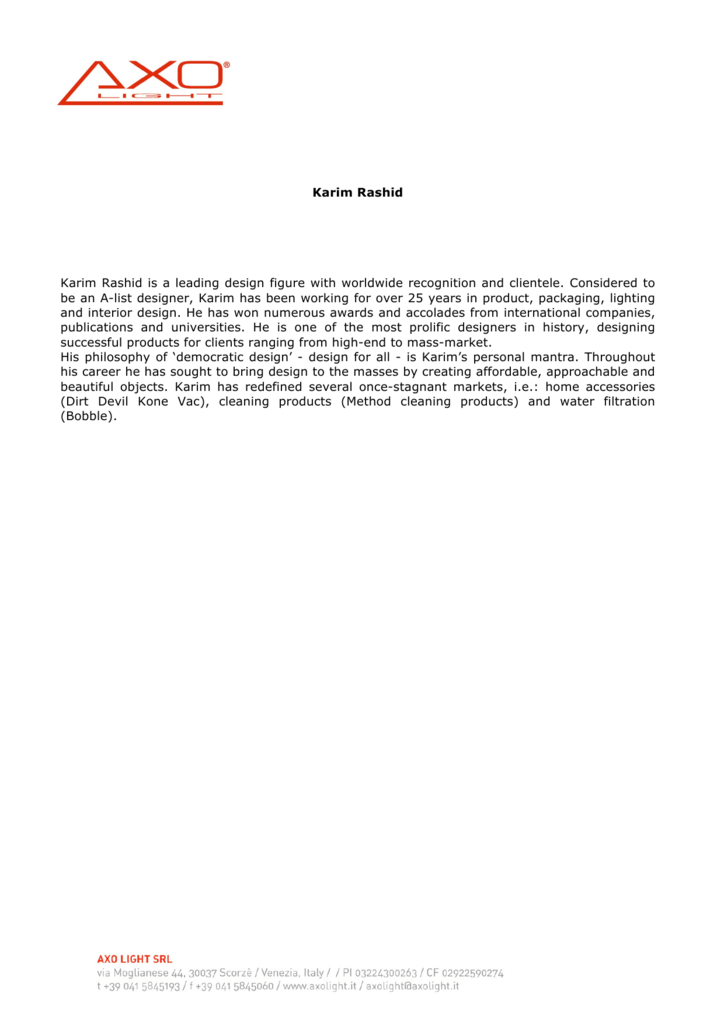 Karim Rashid
Karim Rashid is a leading design figure with worldwide recognition and clientele. Considered to
be an A-list designer, Karim has been working for over 25 years in product, packaging, lighting
and interior design. He has won numerous awards and accolades from international companies,
publications and universities. He is one of the most prolific designers in history, designing
successful products for clients ranging from high-end to mass-market.
His philosophy of 'democratic design' - design for all - is Karim's personal mantra. Throughout
his career he has sought to bring design to the masses by creating affordable, approachable and
beautiful objects. Karim has redefined several once-stagnant markets, i.e.: home accessories
(Dirt Devil Kone Vac), cleaning products (Method cleaning products) and water filtration
(Bobble).