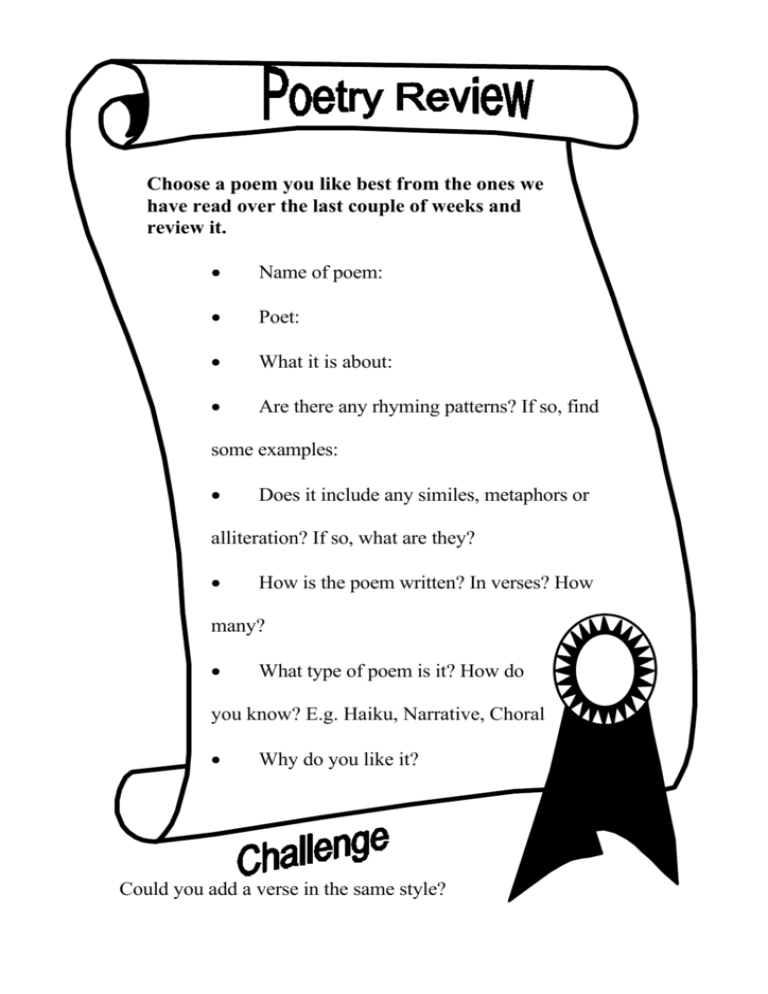 Choose a poem you like best from the ones we
have read over the last couple of weeks and
review it.
•
Name of poem:
•
Poet:
•
What it is about:
•
Are there any rhyming patterns? If so, find
some examples:
•
Does it include any similes, metaphors or
alliteration? If so, what are they?
•
How is the poem written? In verses? How
many?
•
What type of poem is it? How do
you know? E.g. Haiku, Narrative, Choral
•
Why do you like it?
Could you add a verse in the same style?