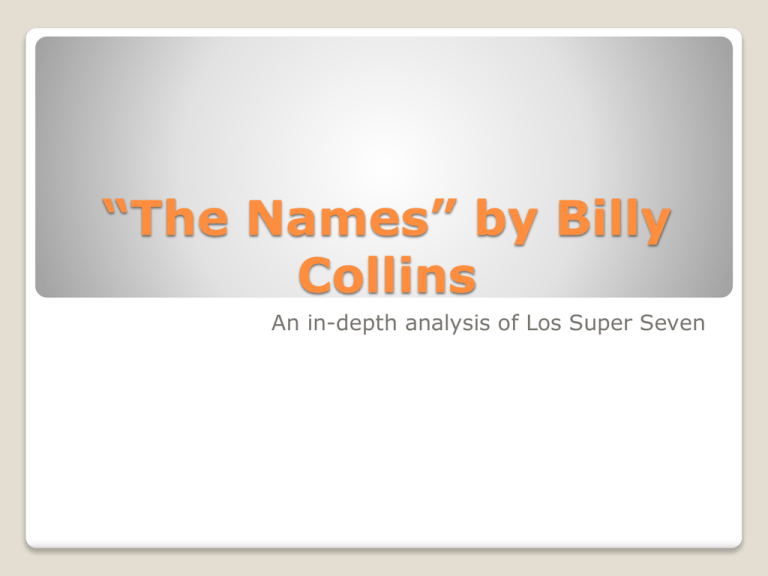 "The Names" by Billy
Collins
An in-depth analysis of Los Super Seven
 Diction
analysis – Highlight
words that stand out
 Draw a box around the
phrase that you think is most
important.
 Write
your observations of the
poem – is there anything odd
you notice? Patterns?
Repetition?
 What is the most repeated word
in the poem?
 Why
are names important?
 What is the poem about?
 When was the poem written?
 http://www.youtube.com/watch?
v=PN72xg_Tcj4
Let's watch it now!