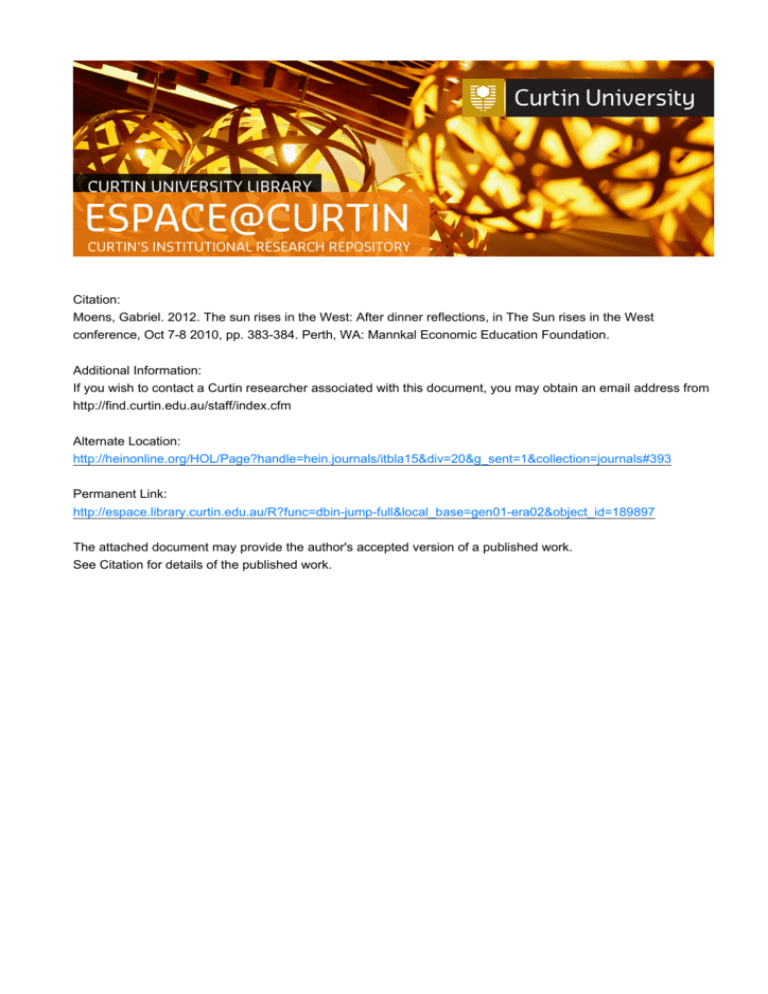 Citation:
Moens, Gabriel. 2012. The sun rises in the West: After dinner reflections, in The Sun rises in the West
conference, Oct 7-8 2010, pp. 383-384. Perth, WA: Mannkal Economic Education Foundation.
Additional Information:
If you wish to contact a Curtin researcher associated with this document, you may obtain an email address from
http://find.curtin.edu.au/staff/index.cfm
Alternate Location:
http://heinonline.org/HOL/Page?handle=hein.journals/itbla15&div=20&g_sent=1&collection=journals#393
Permanent Link:
http://espace.library.curtin.edu.au/R?func=dbin-jump-full&local_base=gen01-era02&object_id=189897
The attached document may provide the author's accepted version of a published work.
See Citation for details of the published work.