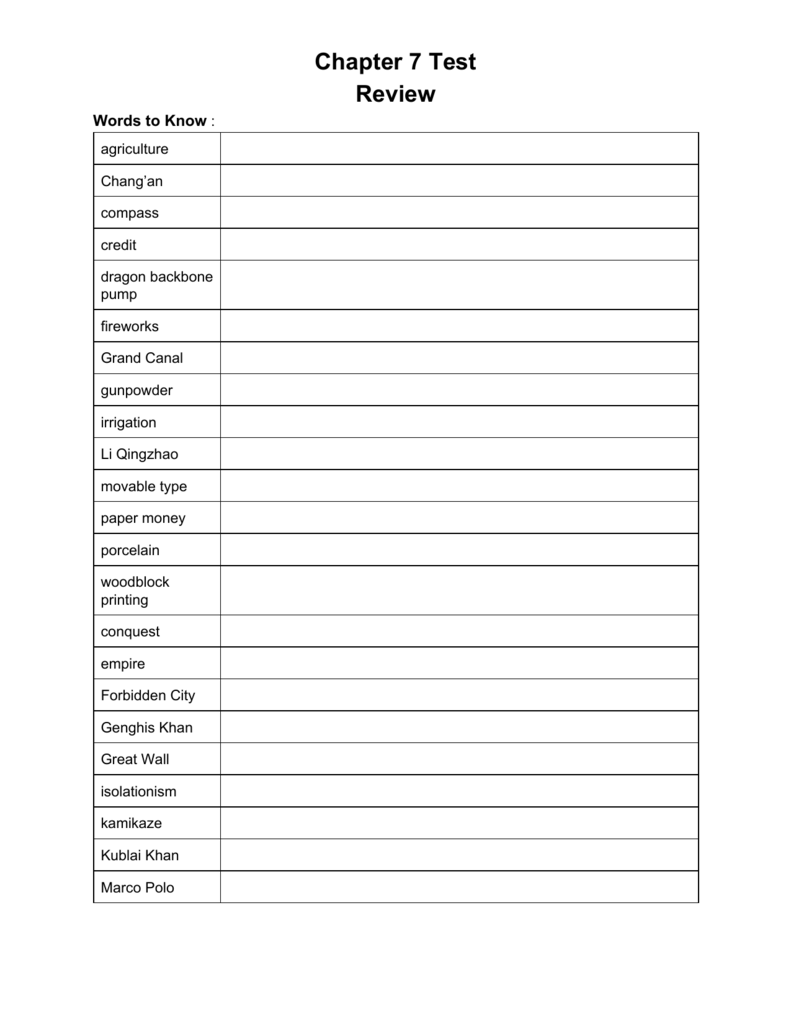 Chapter 7 Test
Review
Words to Know :
agriculture
Chang'an
compass
credit
dragon backbone
pump
fireworks
Grand Canal
gunpowder
irrigation
Li Qingzhao
movable type
paper money
porcelain
woodblock
printing
conquest
empire
Forbidden City
Genghis Khan
Great Wall
isolationism
kamikaze
Kublai Khan
Marco Polo
Mongol
Ascendancy
Mongols
trade
Zheng He
Zhu Yuanzhang
Main Ideas:
Chinese Dynasties ­ Who ruled when?
Period of Disunion
Empress Wu
Teachings of Buddhism
Importance of the Grand Canal
Impact of Inventions
Teachings of Confucius / Confucianism
Government ­ Song Dynasty
Effects of Isolation
Critical Thinking:
Identify the changes made during the Ming Dynasty. What effect did they have on China's
society?
How did isolationism affect China?