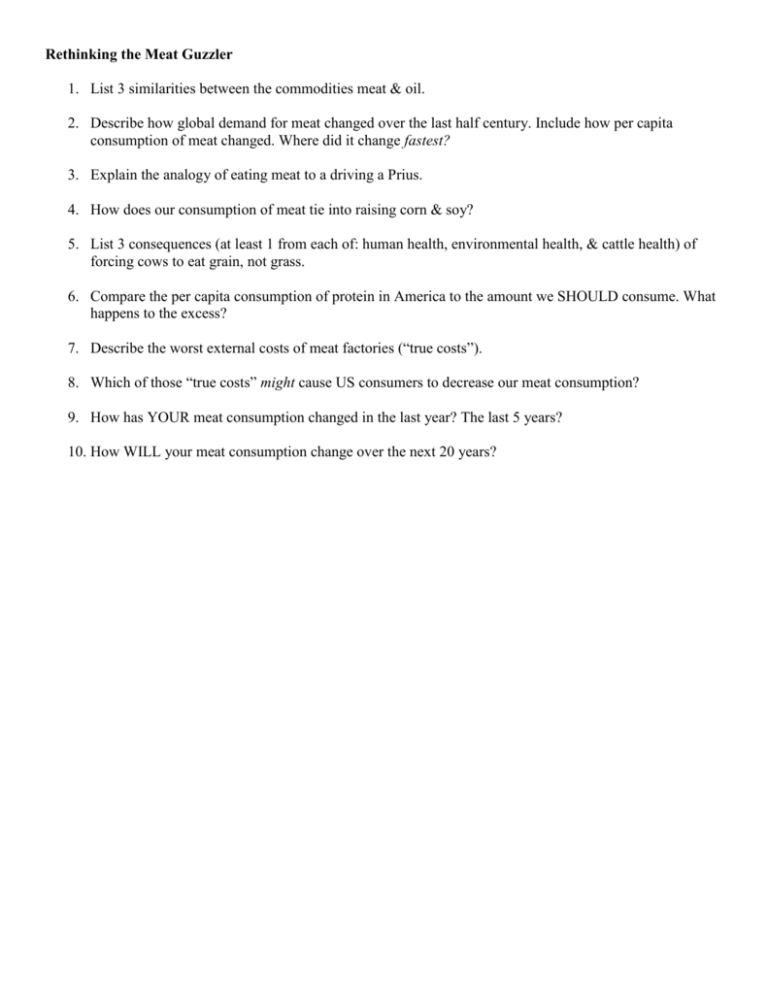 Rethinking the Meat Guzzler
1. List 3 similarities between the commodities meat & oil.
2. Describe how global demand for meat changed over the last half century. Include how per capita
consumption of meat changed. Where did it change fastest?
3. Explain the analogy of eating meat to a driving a Prius.
4. How does our consumption of meat tie into raising corn & soy?
5. List 3 consequences (at least 1 from each of: human health, environmental health, & cattle health) of
forcing cows to eat grain, not grass.
6. Compare the per capita consumption of protein in America to the amount we SHOULD consume. What
happens to the excess?
7. Describe the worst external costs of meat factories ("true costs").
8. Which of those "true costs" might cause US consumers to decrease our meat consumption?
9. How has YOUR meat consumption changed in the last year? The last 5 years?
10. How WILL your meat consumption change over the next 20 years?