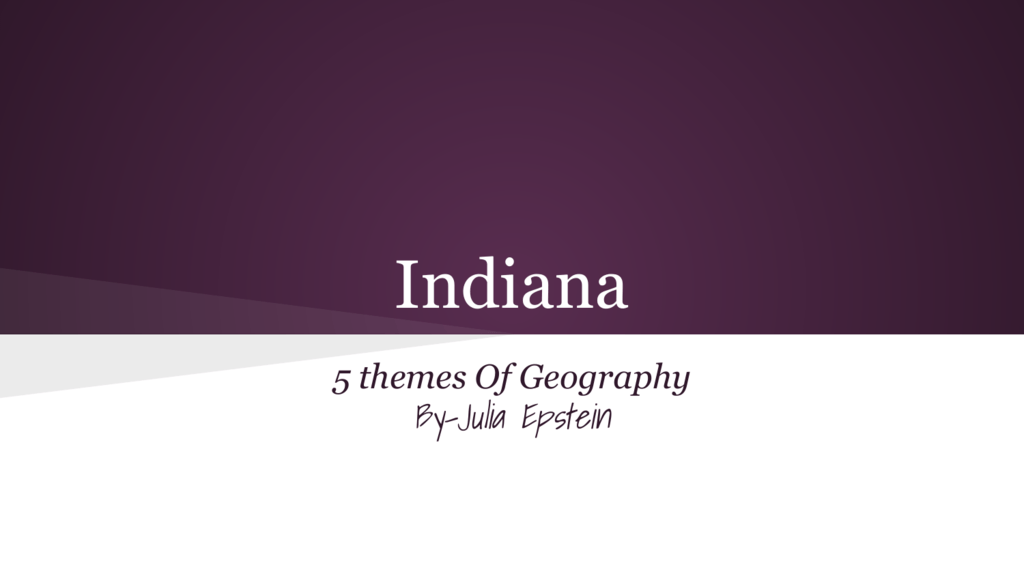 Indiana
5 themes Of Geography
By-Julia Epstein
Location
Relative location- To the north of Indiana is Michigan,
The south is Kentucky, east is Ohio and, the west is
Illinois.
Absolute location- 39 79'N 86 14'W
Regions
Indiana is located in midwest area of the united states
and, the eastern part of the united states!
Place
Landmark- Indianapolis Motor Speedway
Landform- Indiana Dunes
Tradition- Every May Indianapolis motor speedway has
races with famous racecar drivers!
Climate- 49 degrees to 58 degrees
Movement
Transportation- Indianapolis international airport, south
bend regional airport, Purdue University Airport!
Exports- Coal, hardwood floor products!
Agriculture- soybeans, corn, hogs
H/E Interaction
Adapt -In Indiana everyone has to adapt to the HUGE
weather drop in the winter
Modify -Indiana modified its land by building citiesIndianapolis
Depend - They depend on Lake Michigan for- water,
bathing, entertainment and, precipitation!