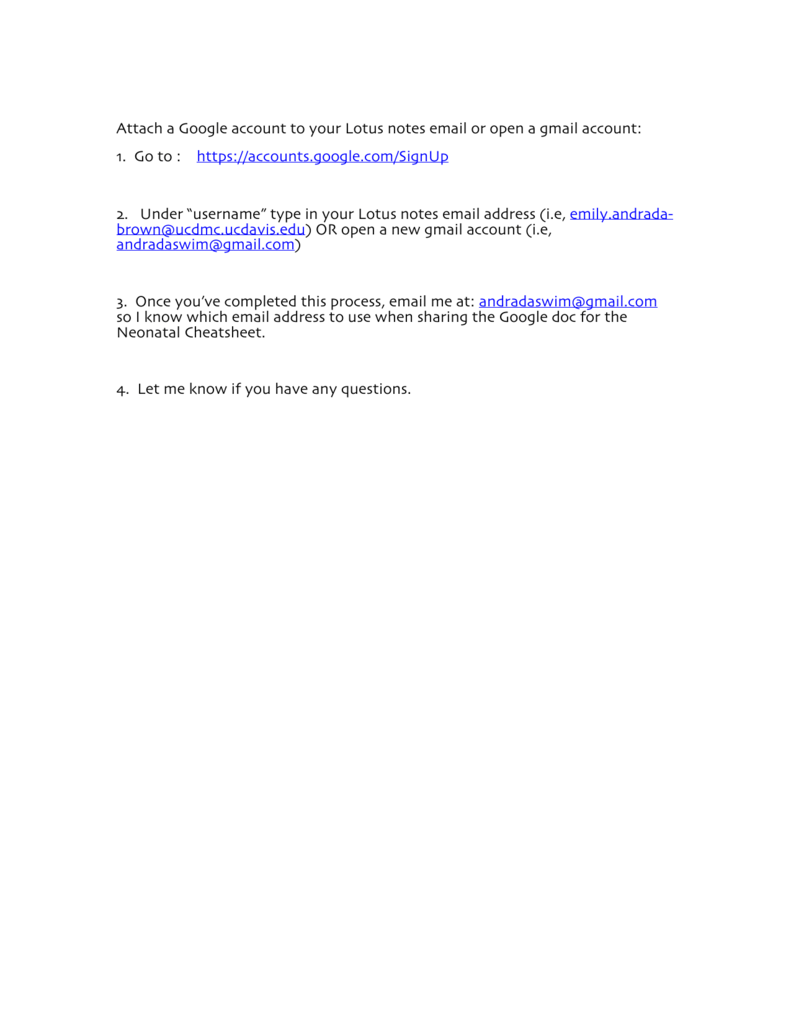 Attach a Google account to your Lotus notes email or open a gmail account:
1. Go to : https://accounts.google.com/SignUp
2. Under "username" type in your Lotus notes email address (i.e, [email protected]) OR open a new gmail account (i.e,
[email protected])
3. Once you've completed this process, email me at: [email protected]
so I know which email address to use when sharing the Google doc for the
Neonatal Cheatsheet.
4. Let me know if you have any questions.