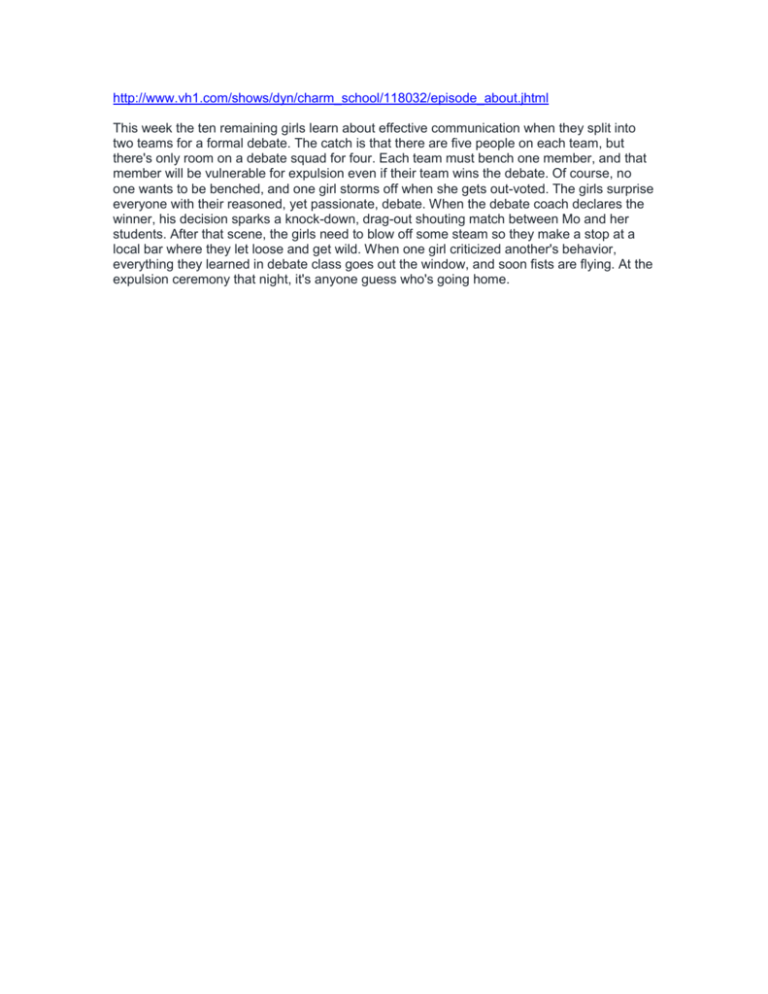 http://www.vh1.com/shows/dyn/charm_school/118032/episode_about.jhtml
This week the ten remaining girls learn about effective communication when they split into
two teams for a formal debate. The catch is that there are five people on each team, but
there's only room on a debate squad for four. Each team must bench one member, and that
member will be vulnerable for expulsion even if their team wins the debate. Of course, no
one wants to be benched, and one girl storms off when she gets out-voted. The girls surprise
everyone with their reasoned, yet passionate, debate. When the debate coach declares the
winner, his decision sparks a knock-down, drag-out shouting match between Mo and her
students. After that scene, the girls need to blow off some steam so they make a stop at a
local bar where they let loose and get wild. When one girl criticized another's behavior,
everything they learned in debate class goes out the window, and soon fists are flying. At the
expulsion ceremony that night, it's anyone guess who's going home.