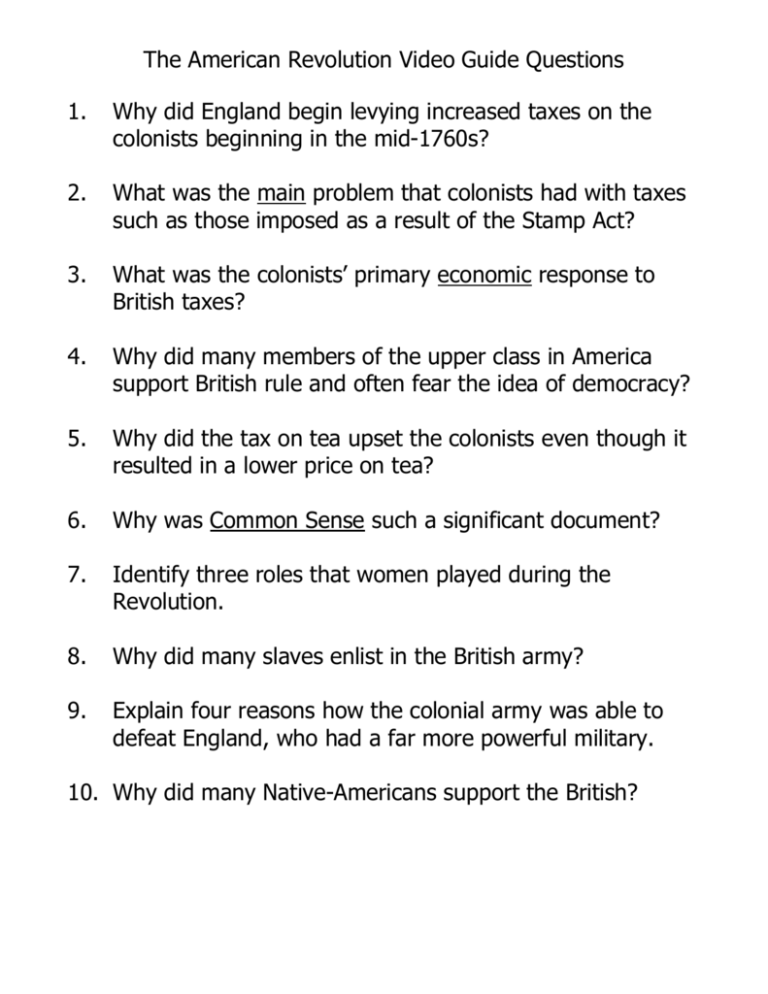 The American Revolution Video Guide Questions
1.
Why did England begin levying increased taxes on the
colonists beginning in the mid-1760s?
2.
What was the main problem that colonists had with taxes
such as those imposed as a result of the Stamp Act?
3.
What was the colonists' primary economic response to
British taxes?
4.
Why did many members of the upper class in America
support British rule and often fear the idea of democracy?
5.
Why did the tax on tea upset the colonists even though it
resulted in a lower price on tea?
6.
Why was Common Sense such a significant document?
7.
Identify three roles that women played during the
Revolution.
8.
Why did many slaves enlist in the British army?
9.
Explain four reasons how the colonial army was able to
defeat England, who had a far more powerful military.
10. Why did many Native-Americans support the British?