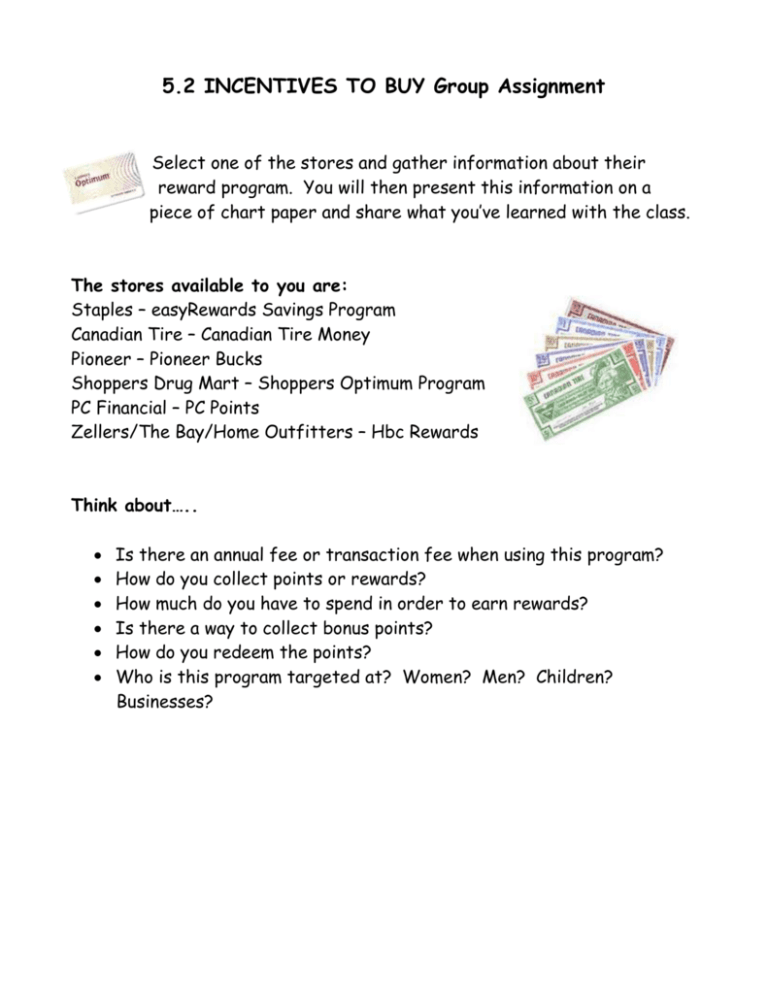 5.2 INCENTIVES TO BUY Group Assignment
Select one of the stores and gather information about their
reward program. You will then present this information on a
piece of chart paper and share what you've learned with the class.
The stores available to you are:
Staples – easyRewards Savings Program
Canadian Tire – Canadian Tire Money
Pioneer – Pioneer Bucks
Shoppers Drug Mart – Shoppers Optimum Program
PC Financial – PC Points
Zellers/The Bay/Home Outfitters – Hbc Rewards
Think about…..






Is there an annual fee or transaction fee when using this program?
How do you collect points or rewards?
How much do you have to spend in order to earn rewards?
Is there a way to collect bonus points?
How do you redeem the points?
Who is this program targeted at? Women? Men? Children?
Businesses?