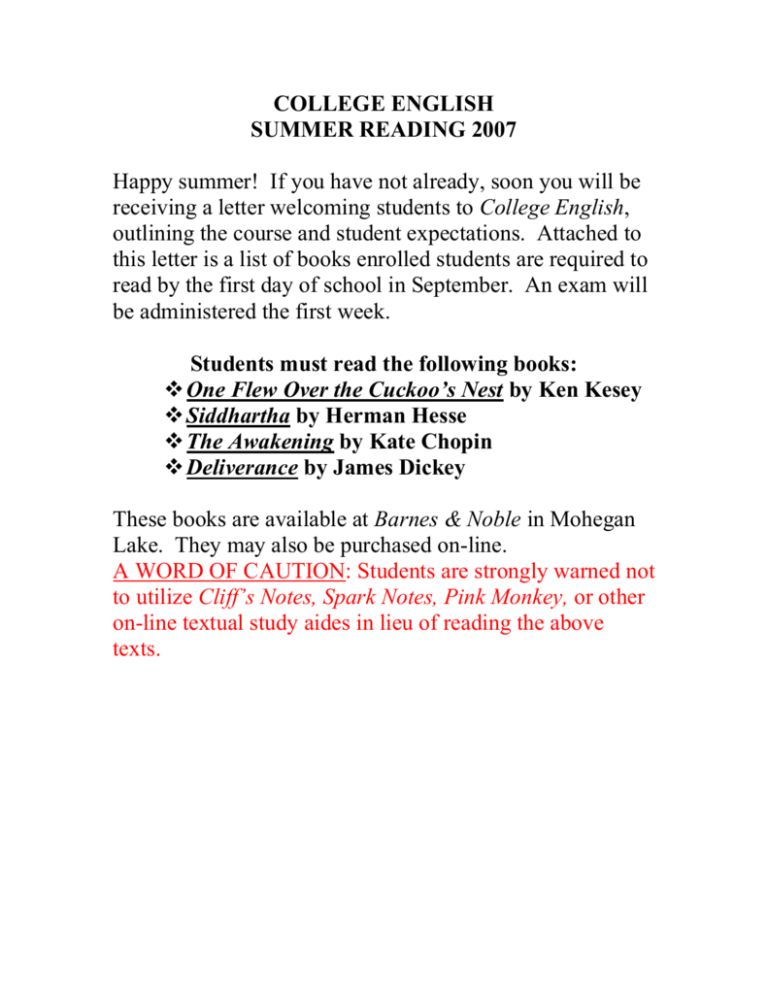 COLLEGE ENGLISH
SUMMER READING 2007
Happy summer! If you have not already, soon you will be
receiving a letter welcoming students to College English,
outlining the course and student expectations. Attached to
this letter is a list of books enrolled students are required to
read by the first day of school in September. An exam will
be administered the first week.
Students must read the following books:
 One Flew Over the Cuckoo's Nest by Ken Kesey
 Siddhartha by Herman Hesse
 The Awakening by Kate Chopin
 Deliverance by James Dickey
These books are available at Barnes & Noble in Mohegan
Lake. They may also be purchased on-line.
A WORD OF CAUTION: Students are strongly warned not
to utilize Cliff's Notes, Spark Notes, Pink Monkey, or other
on-line textual study aides in lieu of reading the above
texts.