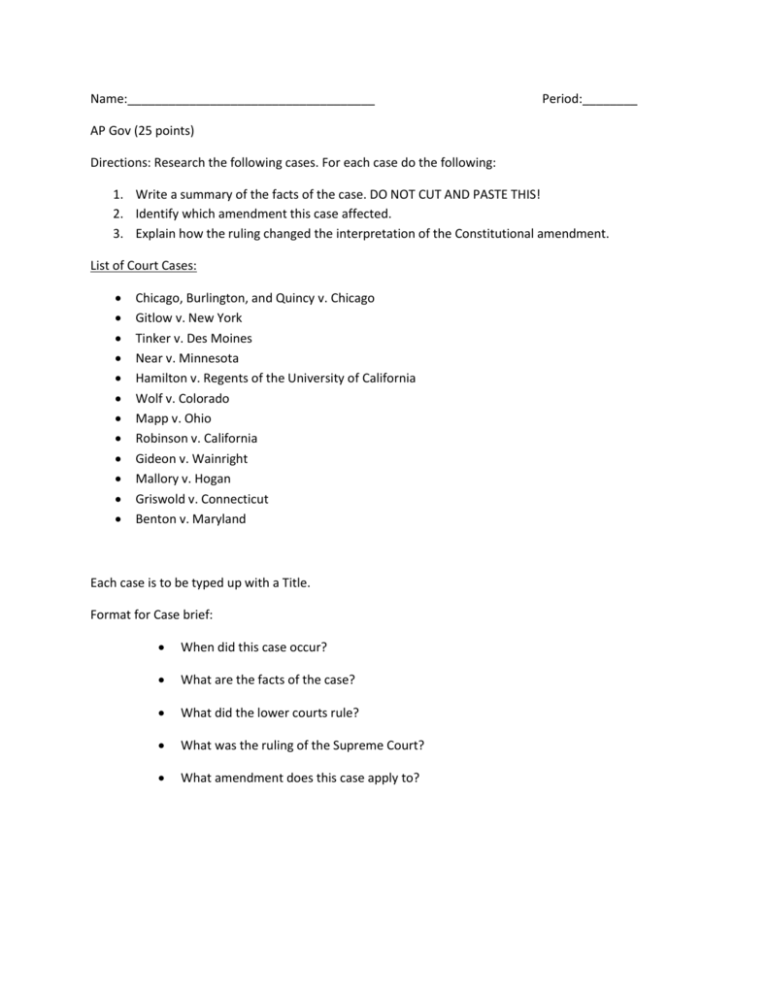 Name:____________________________________
Period:________
AP Gov (25 points)
Directions: Research the following cases. For each case do the following:
1. Write a summary of the facts of the case. DO NOT CUT AND PASTE THIS!
2. Identify which amendment this case affected.
3. Explain how the ruling changed the interpretation of the Constitutional amendment.
List of Court Cases:












Chicago, Burlington, and Quincy v. Chicago
Gitlow v. New York
Tinker v. Des Moines
Near v. Minnesota
Hamilton v. Regents of the University of California
Wolf v. Colorado
Mapp v. Ohio
Robinson v. California
Gideon v. Wainright
Mallory v. Hogan
Griswold v. Connecticut
Benton v. Maryland
Each case is to be typed up with a Title.
Format for Case brief:

When did this case occur?

What are the facts of the case?

What did the lower courts rule?

What was the ruling of the Supreme Court?

What amendment does this case apply to?