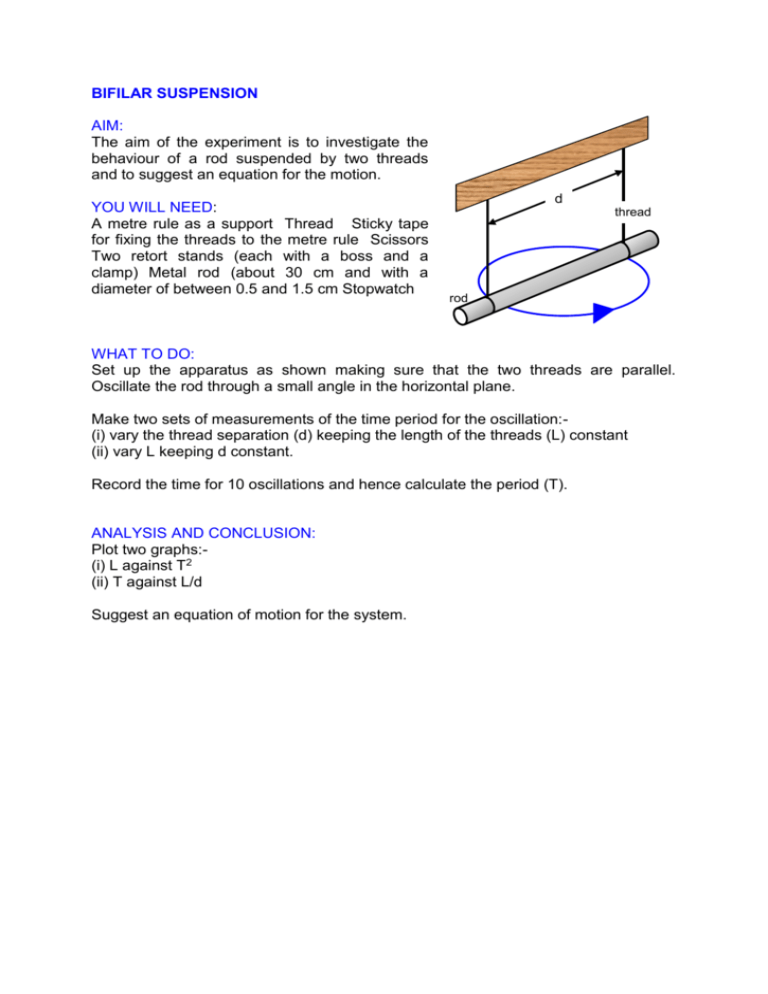 BIFILAR SUSPENSION
AIM:
The aim of the experiment is to investigate the
behaviour of a rod suspended by two threads
and to suggest an equation for the motion.
YOU WILL NEED:
A metre rule as a support Thread Sticky tape
for fixing the threads to the metre rule Scissors
Two retort stands (each with a boss and a
clamp) Metal rod (about 30 cm and with a
diameter of between 0.5 and 1.5 cm Stopwatch
d
thread
rod
WHAT TO DO:
Set up the apparatus as shown making sure that the two threads are parallel.
Oscillate the rod through a small angle in the horizontal plane.
Make two sets of measurements of the time period for the oscillation:(i) vary the thread separation (d) keeping the length of the threads (L) constant
(ii) vary L keeping d constant.
Record the time for 10 oscillations and hence calculate the period (T).
ANALYSIS AND CONCLUSION:
Plot two graphs:(i) L against T2
(ii) T against L/d
Suggest an equation of motion for the system.