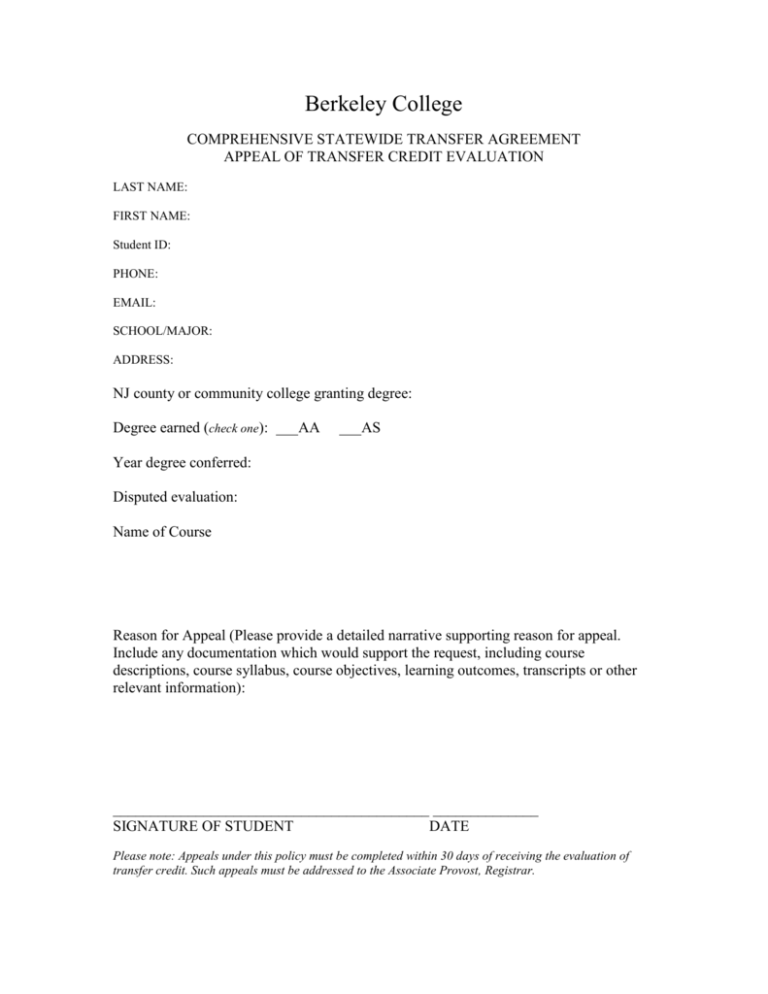 Berkeley College
COMPREHENSIVE STATEWIDE TRANSFER AGREEMENT
APPEAL OF TRANSFER CREDIT EVALUATION
LAST NAME:
FIRST NAME:
Student ID:
PHONE:
EMAIL:
SCHOOL/MAJOR:
ADDRESS:
NJ county or community college granting degree:
Degree earned (check one):
AA
AS
Year degree conferred:
Disputed evaluation:
Name of Course
Reason for Appeal (Please provide a detailed narrative supporting reason for appeal.
Include any documentation which would support the request, including course
descriptions, course syllabus, course objectives, learning outcomes, transcripts or other
relevant information):
__________________________________________ ______________
SIGNATURE OF STUDENT
DATE
Please note: Appeals under this policy must be completed within 30 days of receiving the evaluation of
transfer credit. Such appeals must be addressed to the Associate Provost, Registrar.