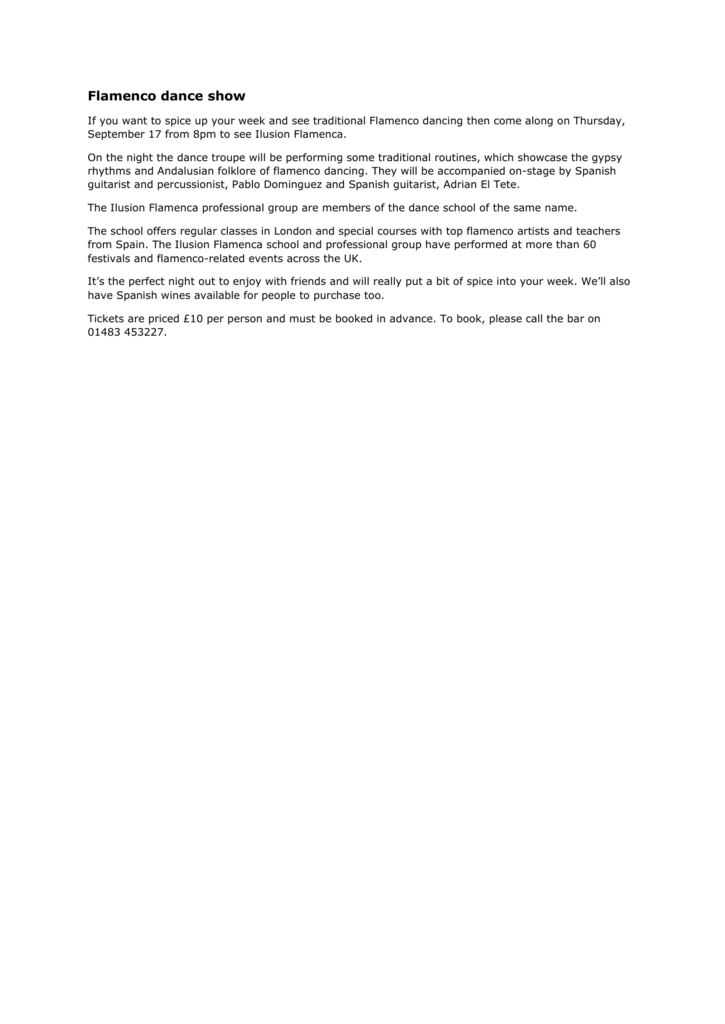 Flamenco dance show
If you want to spice up your week and see traditional Flamenco dancing then come along on Thursday,
September 17 from 8pm to see Ilusion Flamenca.
On the night the dance troupe will be performing some traditional routines, which showcase the gypsy
rhythms and Andalusian folklore of flamenco dancing. They will be accompanied on-stage by Spanish
guitarist and percussionist, Pablo Dominguez and Spanish guitarist, Adrian El Tete.
The Ilusion Flamenca professional group are members of the dance school of the same name.
The school offers regular classes in London and special courses with top flamenco artists and teachers
from Spain. The Ilusion Flamenca school and professional group have performed at more than 60
festivals and flamenco-related events across the UK.
It's the perfect night out to enjoy with friends and will really put a bit of spice into your week. We'll also
have Spanish wines available for people to purchase too.
Tickets are priced £10 per person and must be booked in advance. To book, please call the bar on
01483 453227.