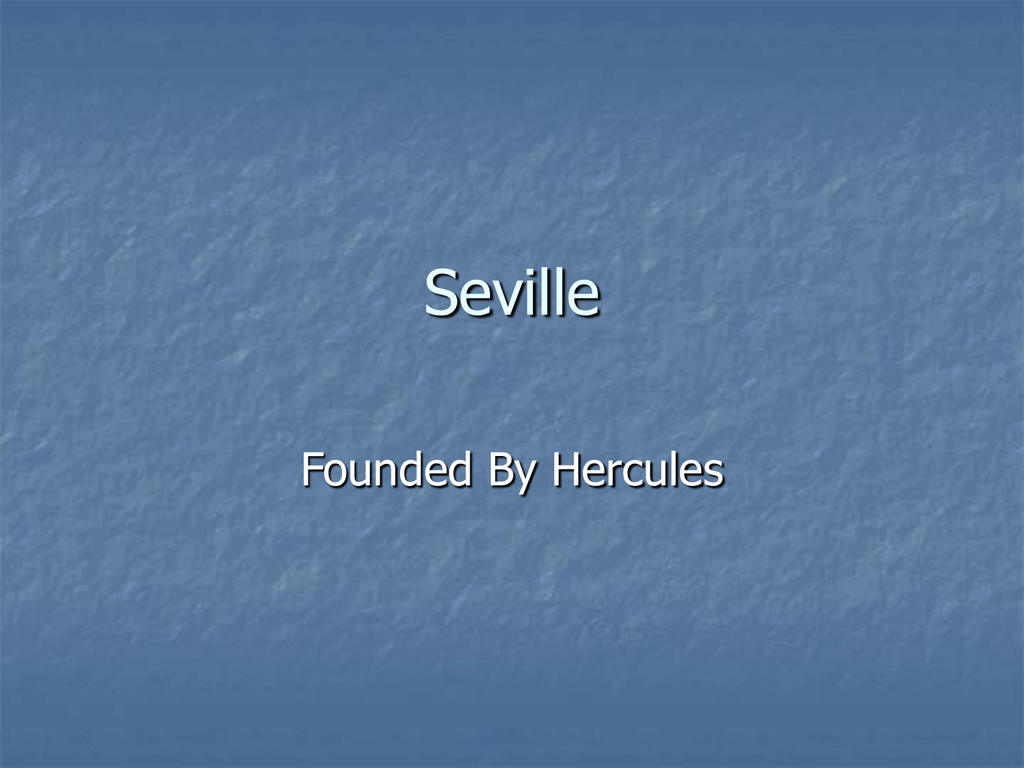 Seville
Founded By Hercules
The City


Famous for actors, acting festival in april
Fine arts museum is the second largest picture
gallery in Spain
Gothic Cathedral




The cathedral was
built on the site of an
old mosque
The central nave rises
42 meters
11,520 square meters
in area
Tomb of Christopher
Columbus
Giralda Tower


Took twelve years to
construct (finished in
1196)
Bell tower used to call
moors to prayer
Alcazar
•The Christian
monarchs, Alfonso X
and Pedro I employed
Moorish craftsmen to
build the Real
Alcazar of Seville in
the 14th century
•Palace of Pedro I is
considered to be the
most complete
example of this socalled Mudéjar
architecture in Spain
Santa Cruz

Santa Cruz church of Seville
was originally located at the
Plaza de Santa Cruz. It was
destroyed by the French in
1811 and therefore moved to
the former church of the
Clérigos Regulares Menores del
Espíritu Santo, where it is

located today
The church is located in the
famous Barrio de Santa
Cruz, which was once the
"new" Jewish quarter of
Seville.
Flamenco dancing




Flamenco is the traditional song and dance
of the Gypsies (flamencos) of Andalusia.
Its history can be traced over several
centuries from Gypsy, Moorish, Andalucian,
and other roots.
Its evolution is a source of great debate
with no accepted explanation of how
flamenco resulted from the cultural
influences of such diverse regions as North
Africa, Southern Europe and the Near and
Far East.
Flamenco has never been more popular in
Spain and abroad than it is today with a
new generation of new flamenco
performers in the post-Franco era who have
broadened flamenco's appeal to an
international audience.