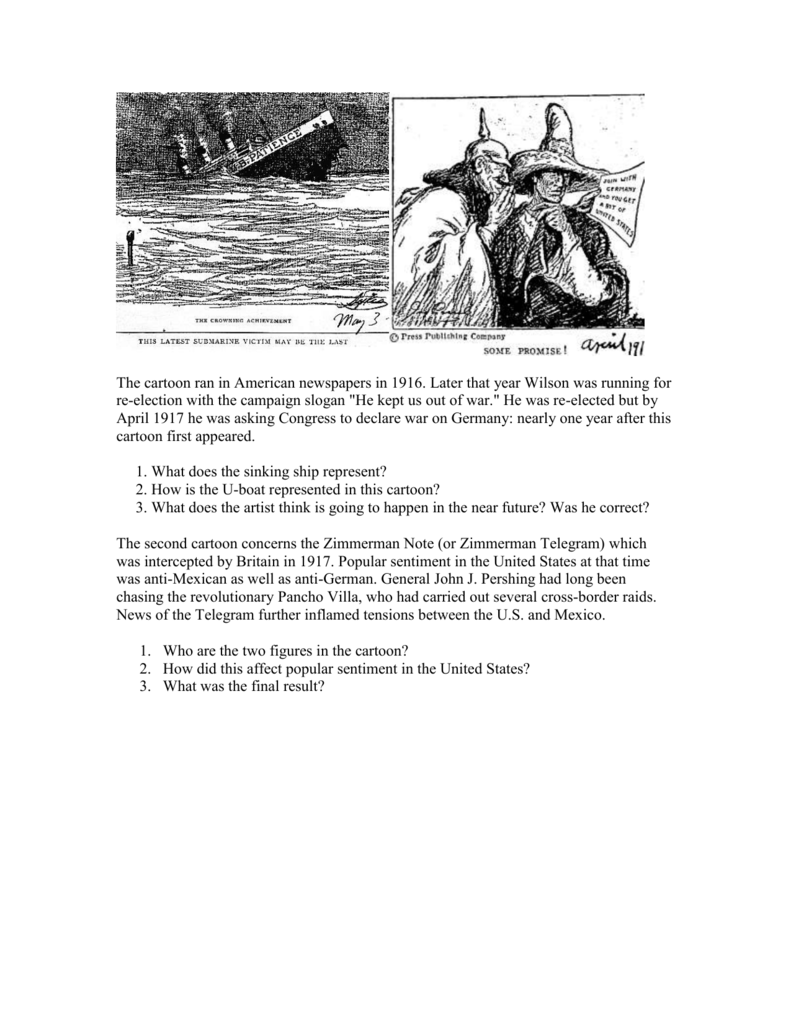 The cartoon ran in American newspapers in 1916. Later that year Wilson was running for
re-election with the campaign slogan "He kept us out of war." He was re-elected but by
April 1917 he was asking Congress to declare war on Germany: nearly one year after this
cartoon first appeared.
1. What does the sinking ship represent?
2. How is the U-boat represented in this cartoon?
3. What does the artist think is going to happen in the near future? Was he correct?
The second cartoon concerns the Zimmerman Note (or Zimmerman Telegram) which
was intercepted by Britain in 1917. Popular sentiment in the United States at that time
was anti-Mexican as well as anti-German. General John J. Pershing had long been
chasing the revolutionary Pancho Villa, who had carried out several cross-border raids.
News of the Telegram further inflamed tensions between the U.S. and Mexico.
1. Who are the two figures in the cartoon?
2. How did this affect popular sentiment in the United States?
3. What was the final result?