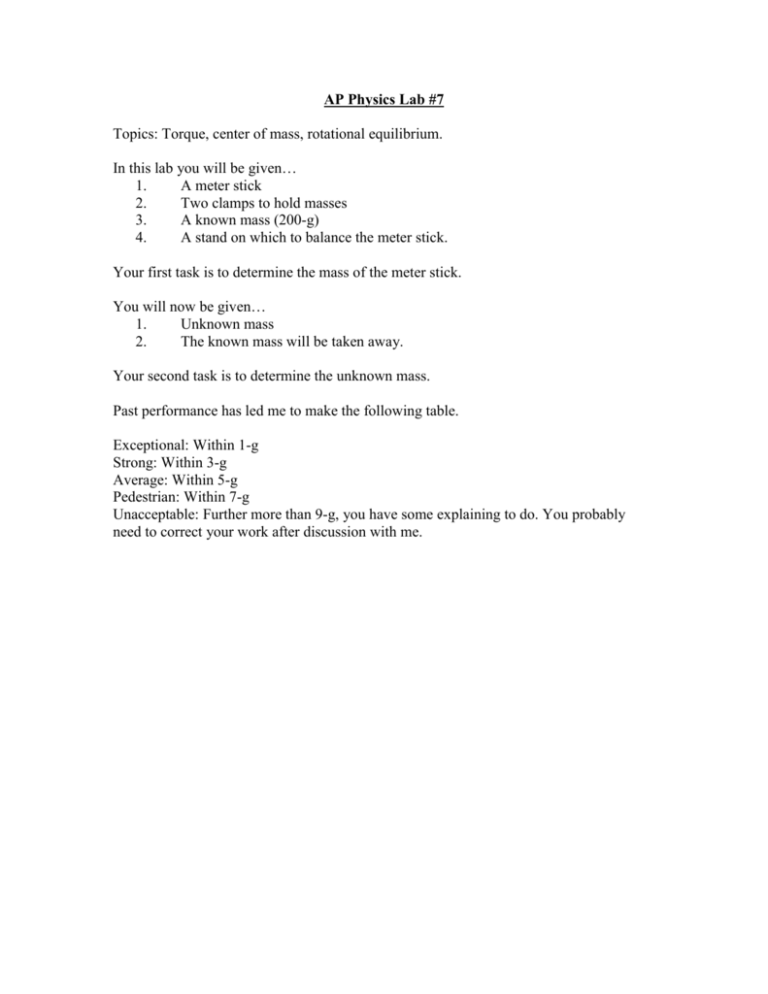 AP Physics Lab #7
Topics: Torque, center of mass, rotational equilibrium.
In this lab you will be given…
1.
A meter stick
2.
Two clamps to hold masses
3.
A known mass (200-g)
4.
A stand on which to balance the meter stick.
Your first task is to determine the mass of the meter stick.
You will now be given…
1.
Unknown mass
2.
The known mass will be taken away.
Your second task is to determine the unknown mass.
Past performance has led me to make the following table.
Exceptional: Within 1-g
Strong: Within 3-g
Average: Within 5-g
Pedestrian: Within 7-g
Unacceptable: Further more than 9-g, you have some explaining to do. You probably
need to correct your work after discussion with me.