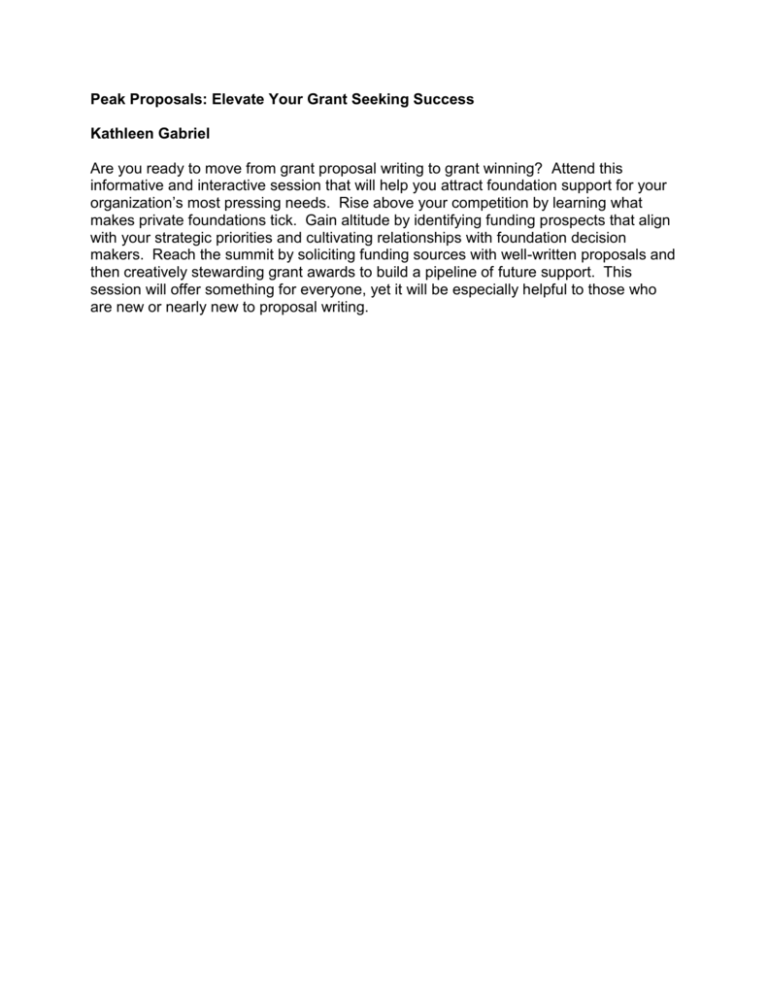 Peak Proposals: Elevate Your Grant Seeking Success
Kathleen Gabriel
Are you ready to move from grant proposal writing to grant winning? Attend this
informative and interactive session that will help you attract foundation support for your
organization's most pressing needs. Rise above your competition by learning what
makes private foundations tick. Gain altitude by identifying funding prospects that align
with your strategic priorities and cultivating relationships with foundation decision
makers. Reach the summit by soliciting funding sources with well-written proposals and
then creatively stewarding grant awards to build a pipeline of future support. This
session will offer something for everyone, yet it will be especially helpful to those who
are new or nearly new to proposal writing.