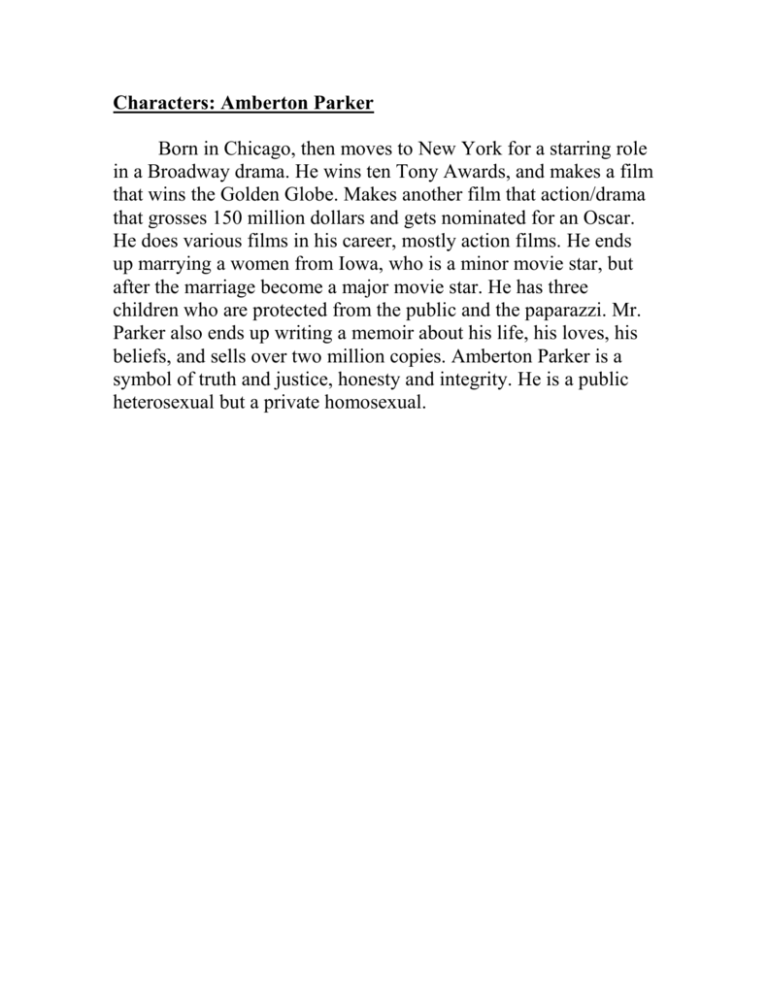 Characters: Amberton Parker
Born in Chicago, then moves to New York for a starring role
in a Broadway drama. He wins ten Tony Awards, and makes a film
that wins the Golden Globe. Makes another film that action/drama
that grosses 150 million dollars and gets nominated for an Oscar.
He does various films in his career, mostly action films. He ends
up marrying a women from Iowa, who is a minor movie star, but
after the marriage become a major movie star. He has three
children who are protected from the public and the paparazzi. Mr.
Parker also ends up writing a memoir about his life, his loves, his
beliefs, and sells over two million copies. Amberton Parker is a
symbol of truth and justice, honesty and integrity. He is a public
heterosexual but a private homosexual.