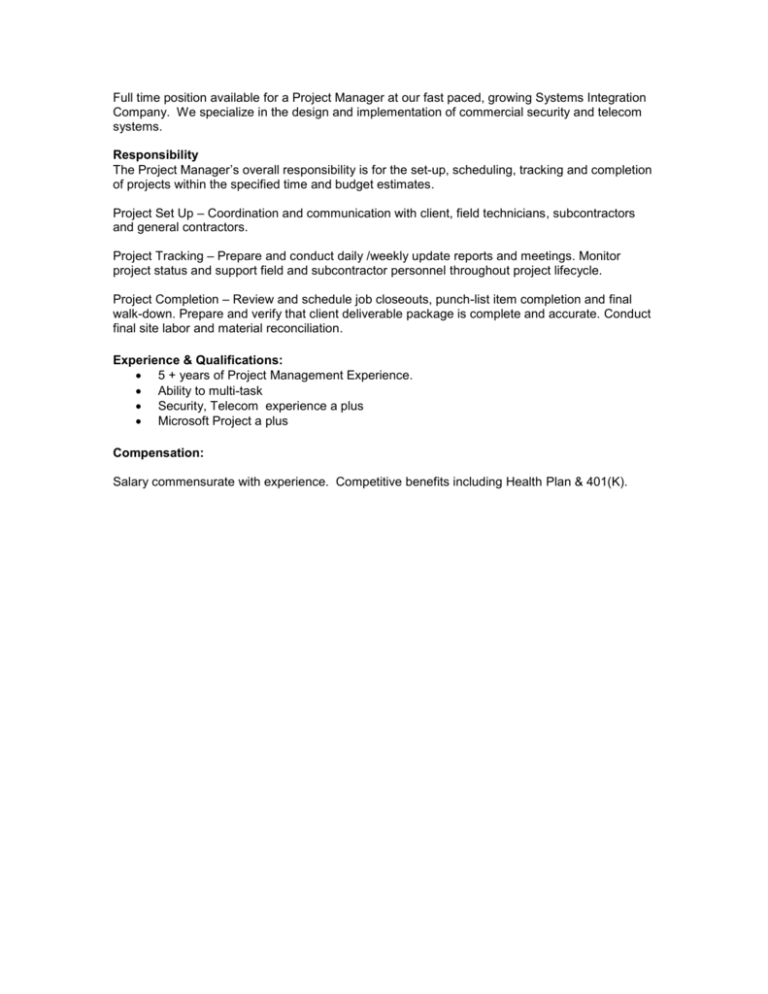 Full time position available for a Project Manager at our fast paced, growing Systems Integration
Company. We specialize in the design and implementation of commercial security and telecom
systems.
Responsibility
The Project Manager's overall responsibility is for the set-up, scheduling, tracking and completion
of projects within the specified time and budget estimates.
Project Set Up – Coordination and communication with client, field technicians, subcontractors
and general contractors.
Project Tracking – Prepare and conduct daily /weekly update reports and meetings. Monitor
project status and support field and subcontractor personnel throughout project lifecycle.
Project Completion – Review and schedule job closeouts, punch-list item completion and final
walk-down. Prepare and verify that client deliverable package is complete and accurate. Conduct
final site labor and material reconciliation.
Experience & Qualifications:
 5 + years of Project Management Experience.
 Ability to multi-task
 Security, Telecom experience a plus
 Microsoft Project a plus
Compensation:
Salary commensurate with experience. Competitive benefits including Health Plan & 401(K).