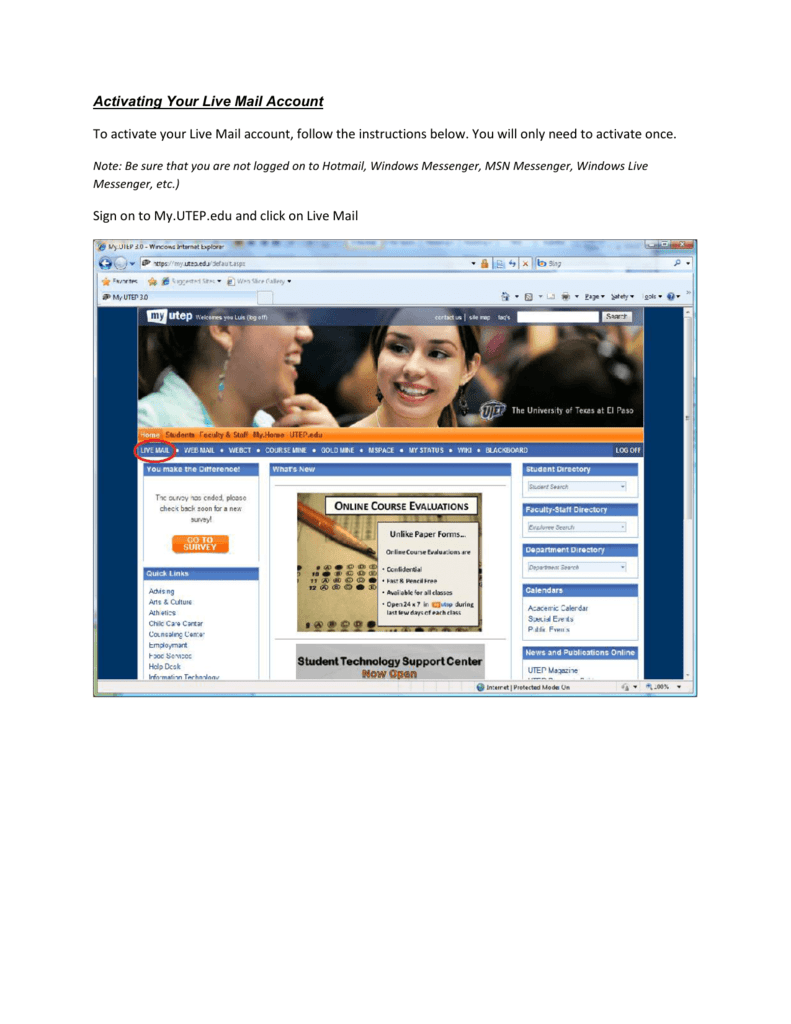 Activating Your Live Mail Account
To activate your Live Mail account, follow the instructions below. You will only need to activate once.
Note: Be sure that you are not logged on to Hotmail, Windows Messenger, MSN Messenger, Windows Live
Messenger, etc.)
Sign on to My.UTEP.edu and click on Live Mail
Type in your My.UTEP password. Select a security question and type in your answer. The alternate email
field is optional.
After reading the Windows Live service agreement, click I accept.
Your account is now active.