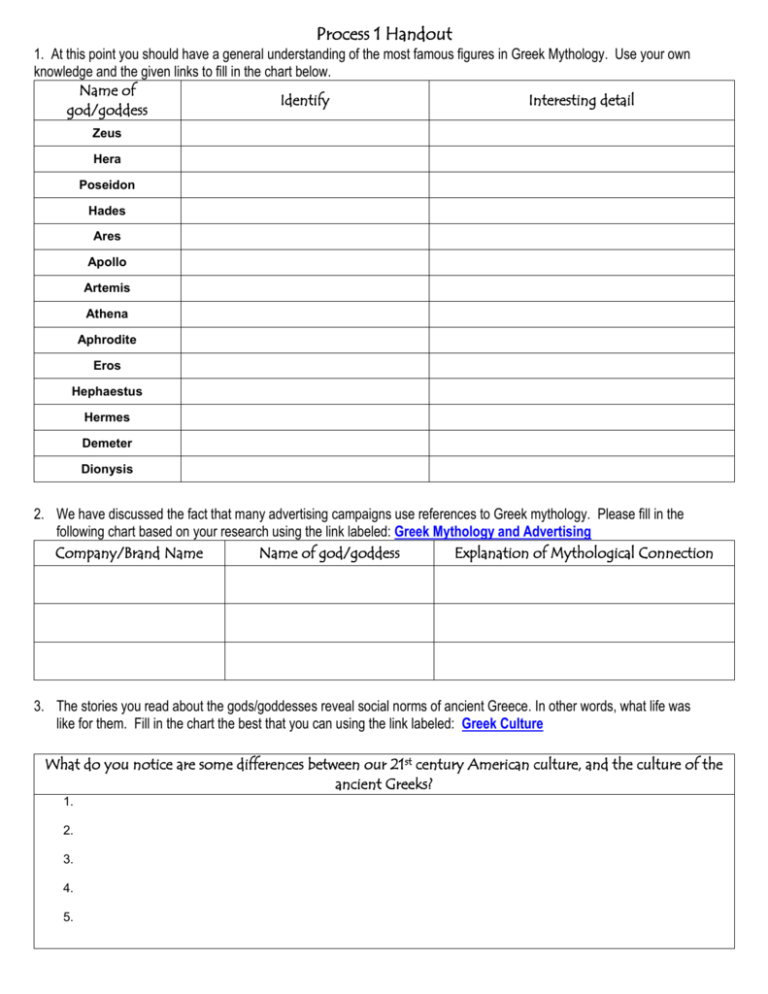 Process 1 Handout
1. At this point you should have a general understanding of the most famous figures in Greek Mythology. Use your own
knowledge and the given links to fill in the chart below.
Name of
Identify
Interesting detail
god/goddess
Zeus
Hera
Poseidon
Hades
Ares
Apollo
Artemis
Athena
Aphrodite
Eros
Hephaestus
Hermes
Demeter
Dionysis
2. We have discussed the fact that many advertising campaigns use references to Greek mythology. Please fill in the
following chart based on your research using the link labeled: Greek Mythology and Advertising
Company/Brand Name
Name of god/goddess
Explanation of Mythological Connection
3. The stories you read about the gods/goddesses reveal social norms of ancient Greece. In other words, what life was
like for them. Fill in the chart the best that you can using the link labeled: Greek Culture
What do you notice are some differences between our 21st century American culture, and the culture of the
ancient Greeks?
1.
2.
3.
4.
5.