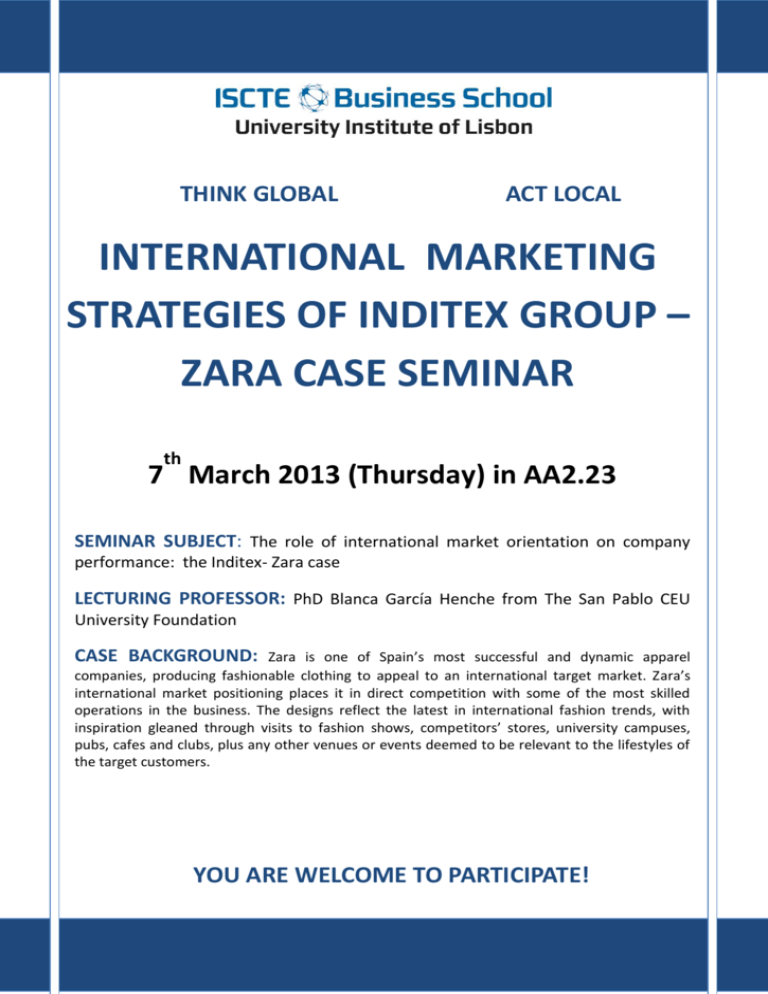 THINK GLOBAL
ACT LOCAL
INTERNATIONAL MARKETING
STRATEGIES OF INDITEX GROUP –
ZARA CASE SEMINAR
th
7 March 2013 (Thursday) in AA2.23
SEMINAR SUBJECT: The role of international market orientation on company
performance: the Inditex- Zara case
LECTURING PROFESSOR: PhD Blanca García Henche from The San Pablo CEU
University Foundation
CASE BACKGROUND:
Zara is one of Spain's most successful and dynamic apparel
companies, producing fashionable clothing to appeal to an international target market. Zara's
international market positioning places it in direct competition with some of the most skilled
operations in the business. The designs reflect the latest in international fashion trends, with
inspiration gleaned through visits to fashion shows, competitors' stores, university campuses,
pubs, cafes and clubs, plus any other venues or events deemed to be relevant to the lifestyles of
the target customers.
YOU ARE WELCOME TO PARTICIPATE!