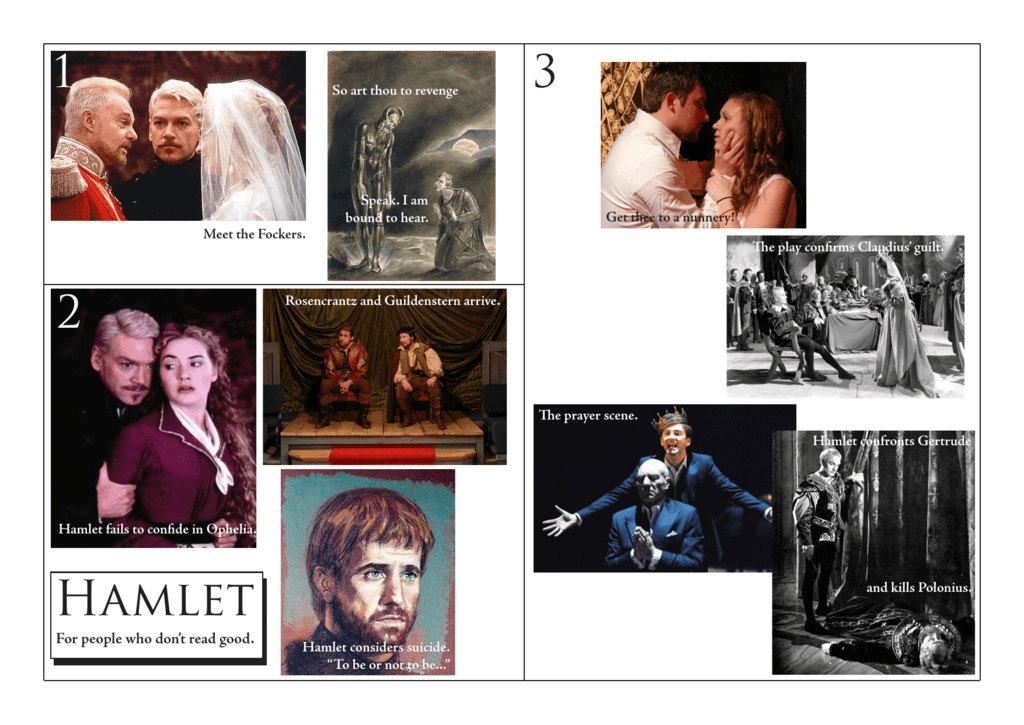 1
So art thou to revenge
Meet the Fockers.
2
Speak. I am
bound to hear.
3
Get thee to a nunnery!
The play confirms Claudius' guilt.
Rosencrantz and Guildenstern arrive.
The prayer scene.
Hamlet confronts Gertrude
Hamlet fails to confide in Ophelia.
Hamlet
For people who don't read good.
and kills Polonius.
Hamlet considers suicide.
"To be or not to be..."
4
5
Gravedigger scene.
Hamlet sent to England by Claudius but he escapes.
Ophelia goes mad and drowns. Laertes wants revenge.
Laertes and Hamlet fight.
Gertrude, Claudius, Laertes and Hamlet die.