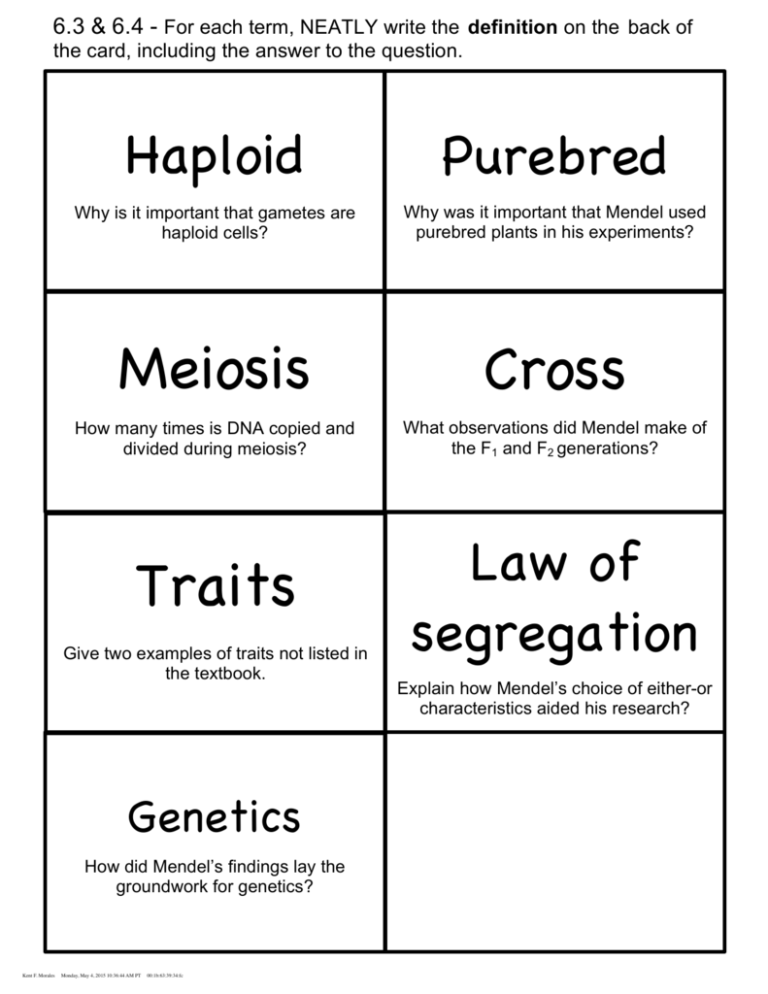 6.3 & 6.4 - For each term, NEATLY write the definition on the back of
the card, including the answer to the question.
Haploid
Purebred
Why is it important that gametes are
haploid cells?
Why was it important that Mendel used
purebred plants in his experiments?
Meiosis
Cross
How many times is DNA copied and
divided during meiosis?
What observations did Mendel make of
the F1 and F2 generations?
Traits
Give two examples of traits not listed in
the textbook. Genetics
How did Mendel's findings lay the
groundwork for genetics?
Kent F. Morales
Monday, May 4, 2015 10:36:44 AM PT
00:1b:63:39:34:fc
Law of
segregation
Explain how Mendel's choice of either-or
characteristics aided his research?