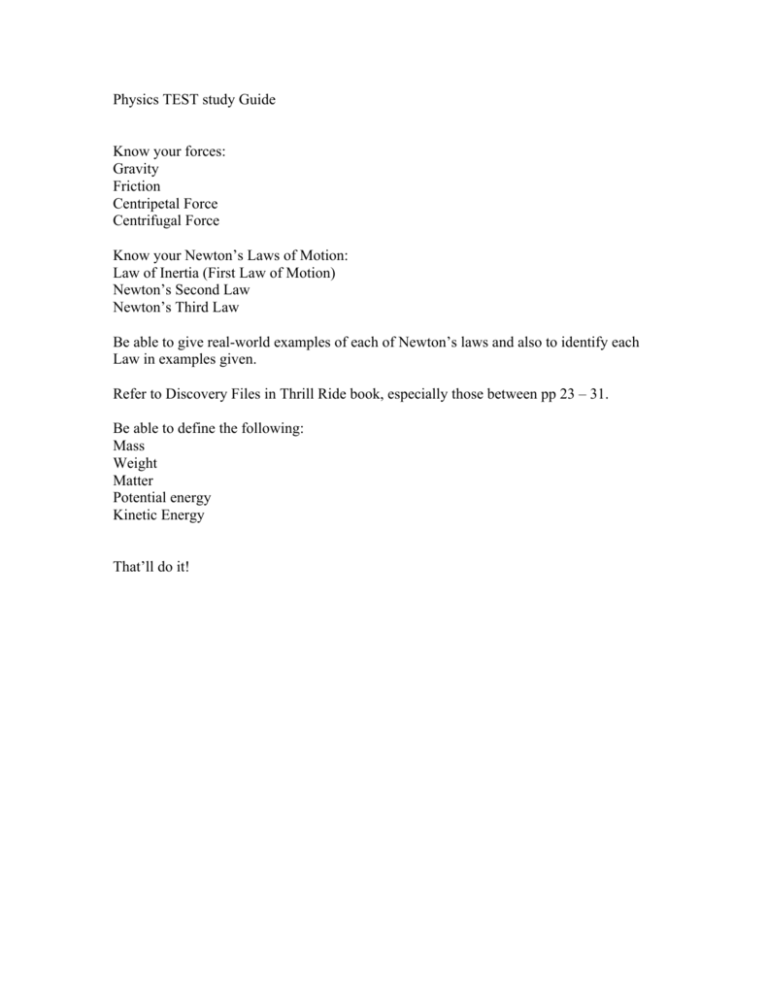 Physics TEST study Guide
Know your forces:
Gravity
Friction
Centripetal Force
Centrifugal Force
Know your Newton's Laws of Motion:
Law of Inertia (First Law of Motion)
Newton's Second Law
Newton's Third Law
Be able to give real-world examples of each of Newton's laws and also to identify each
Law in examples given.
Refer to Discovery Files in Thrill Ride book, especially those between pp 23 – 31.
Be able to define the following:
Mass
Weight
Matter
Potential energy
Kinetic Energy
That'll do it!