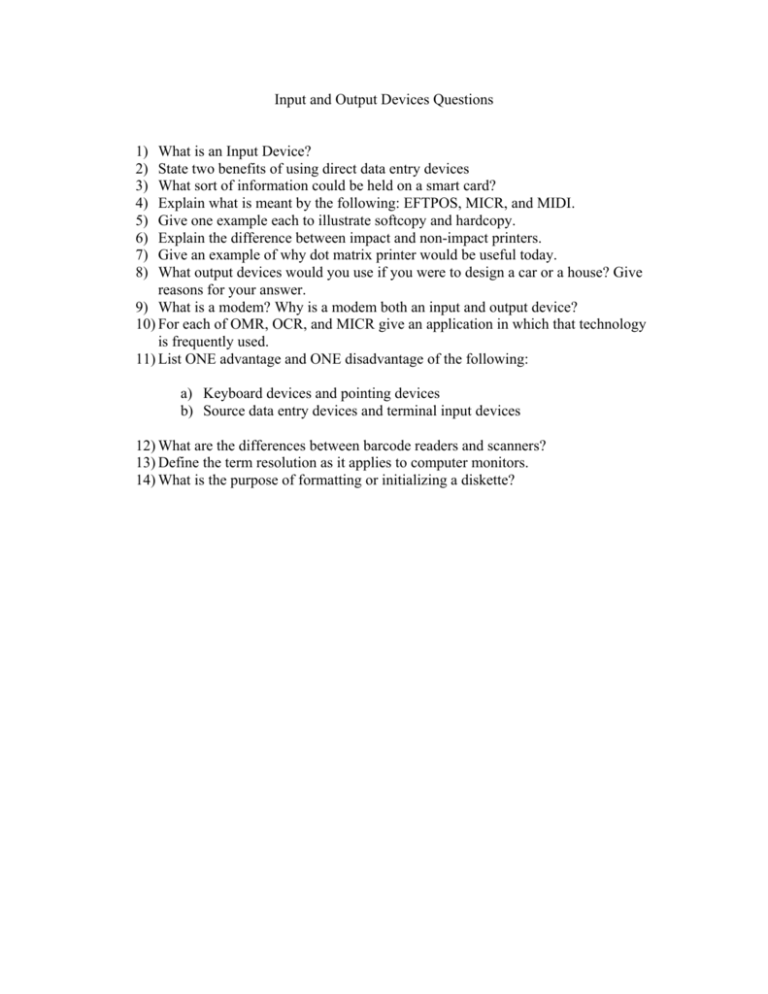 Input and Output Devices Questions
1)
2)
3)
4)
5)
6)
7)
8)
What is an Input Device?
State two benefits of using direct data entry devices
What sort of information could be held on a smart card?
Explain what is meant by the following: EFTPOS, MICR, and MIDI.
Give one example each to illustrate softcopy and hardcopy.
Explain the difference between impact and non-impact printers.
Give an example of why dot matrix printer would be useful today.
What output devices would you use if you were to design a car or a house? Give
reasons for your answer.
9) What is a modem? Why is a modem both an input and output device?
10) For each of OMR, OCR, and MICR give an application in which that technology
is frequently used.
11) List ONE advantage and ONE disadvantage of the following:
a) Keyboard devices and pointing devices
b) Source data entry devices and terminal input devices
12) What are the differences between barcode readers and scanners?
13) Define the term resolution as it applies to computer monitors.
14) What is the purpose of formatting or initializing a diskette?