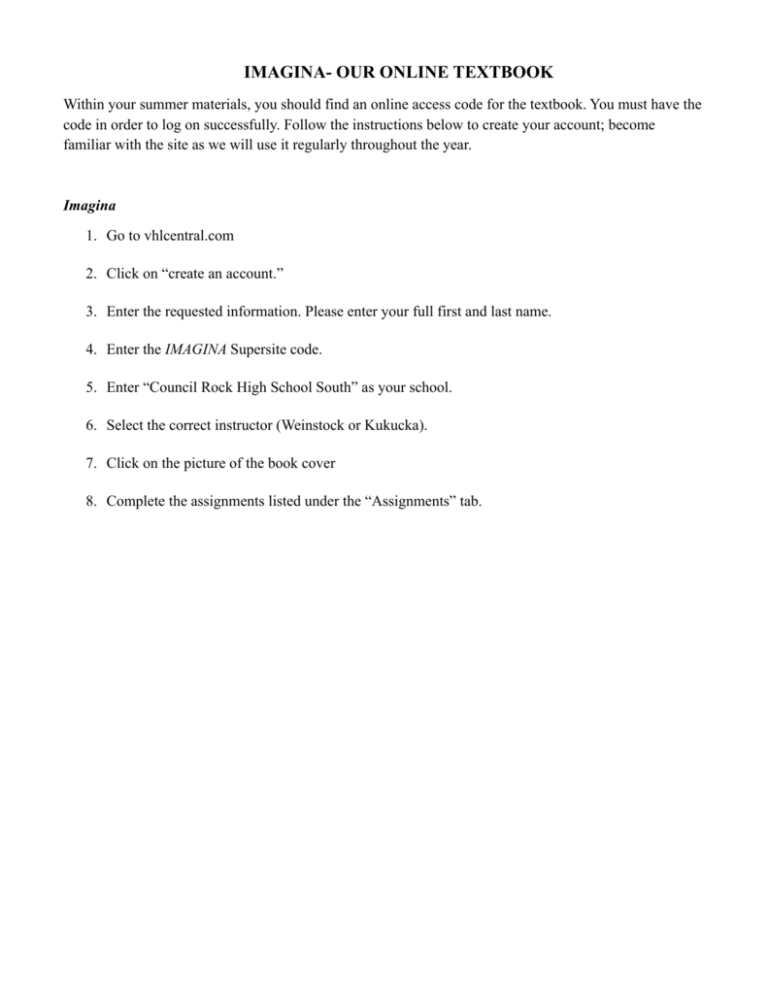 IMAGINA- OUR ONLINE TEXTBOOK
Within your summer materials, you should find an online access code for the textbook. You must have the
code in order to log on successfully. Follow the instructions below to create your account; become
familiar with the site as we will use it regularly throughout the year.
Imagina
1. Go to vhlcentral.com
2. Click on "create an account."
3. Enter the requested information. Please enter your full first and last name.
4. Enter the IMAGINA Supersite code.
5. Enter "Council Rock High School South" as your school.
6. Select the correct instructor (Weinstock or Kukucka).
7. Click on the picture of the book cover
8. Complete the assignments listed under the "Assignments" tab.