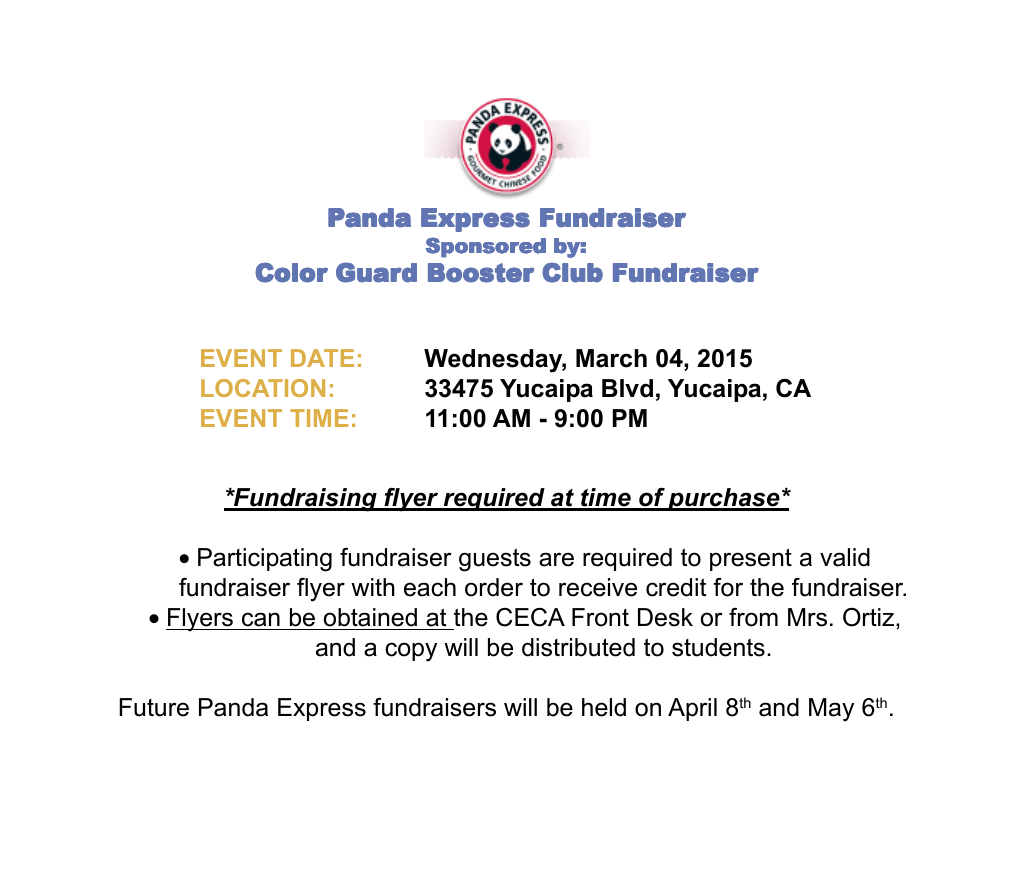 Panda Expr
ess Fundr
aiser
Express
Fundraiser
Sponsor
ed b
y:
Sponsored
by:
Color Guar
d Booster Club Fundr
aiser
Guard
Fundraiser
EVENT DATE:
LOCATION:
EVENT TIME:
Wednesday, March 04, 2015
33475 Yucaipa Blvd, Yucaipa, CA
11:00 AM - 9:00 PM
*Fundraising flyer required at time of purchase*
• Participating fundraiser guests are required to present a valid
fundraiser flyer with each order to receive credit for the fundraiser.
• Flyers can be obtained at the CECA Front Desk or from Mrs. Ortiz,
and a copy will be distributed to students.
Future Panda Express fundraisers will be held on April 8th and May 6th.