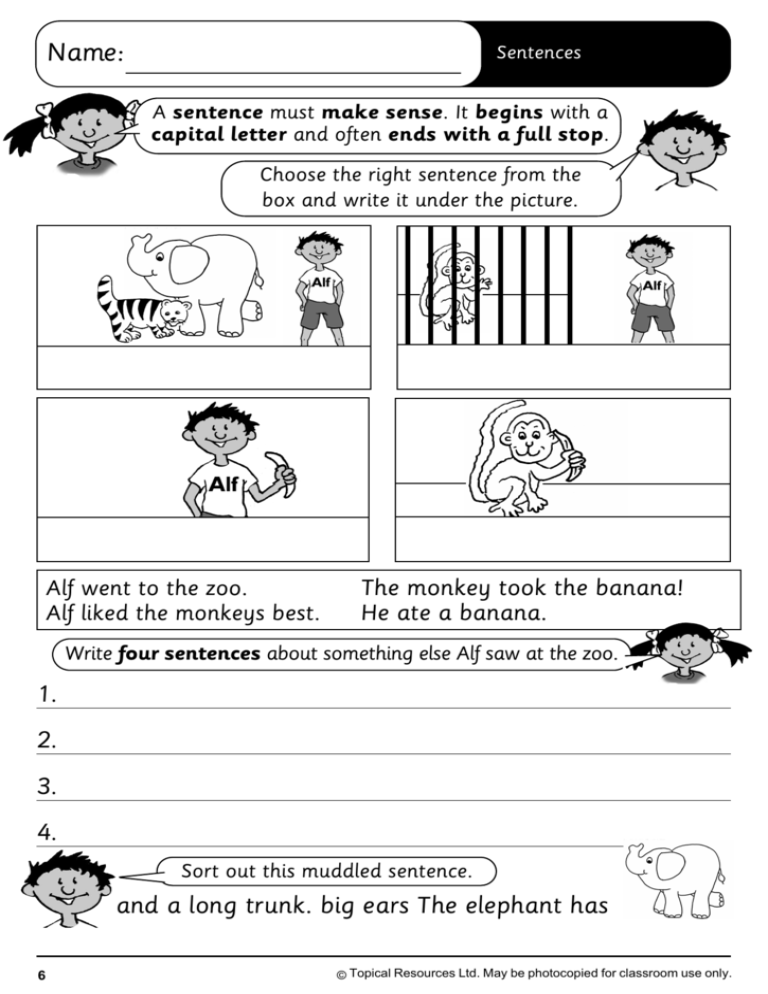 Name:
Sentences
A sentence must make sense. It begins with a
capital letter and often ends with a full stop.
Choose the right sentence from the
box and write it under the picture.
Alf went to the zoo.
Alf liked the monkeys best.
The monkey took the banana!
He ate a banana.
Write four sentences about something else Alf saw at the zoo.
1.
2.
3.
4.
Sort out this muddled sentence.
and a long trunk. big ears The elephant has
6
© Topical Resources Ltd. May be photocopied for classroom use only.