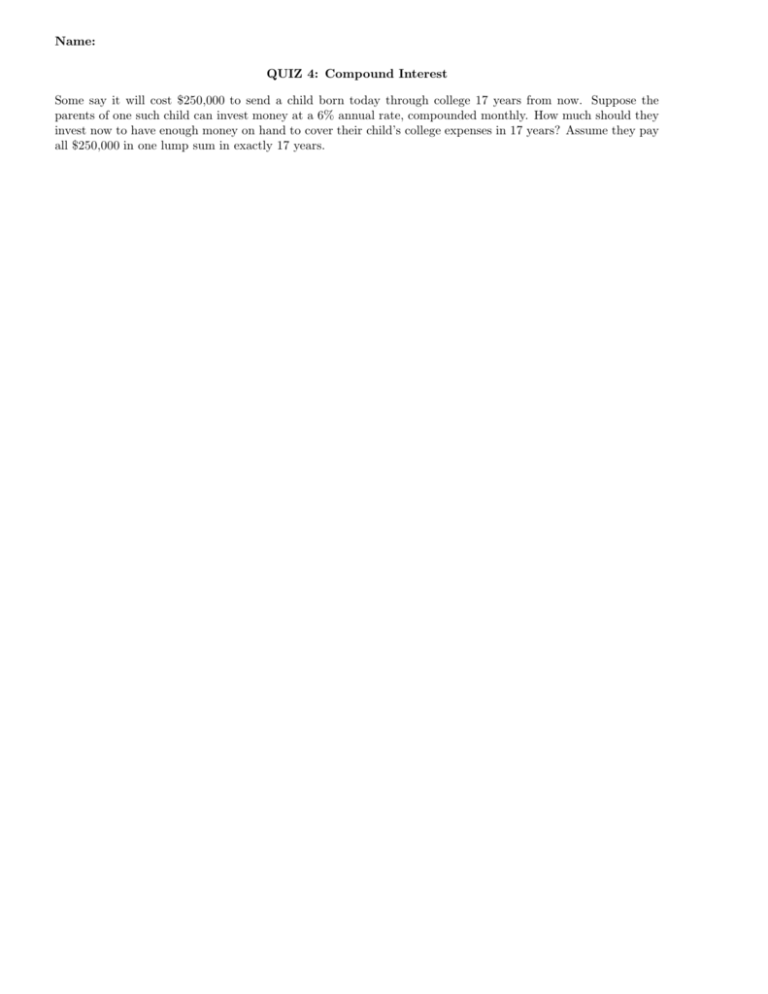 Name:
QUIZ 4: Compound Interest
Some say it will cost $250,000 to send a child born today through college 17 years from now. Suppose the
parents of one such child can invest money at a 6% annual rate, compounded monthly. How much should they
invest now to have enough money on hand to cover their child's college expenses in 17 years? Assume they pay
all $250,000 in one lump sum in exactly 17 years.