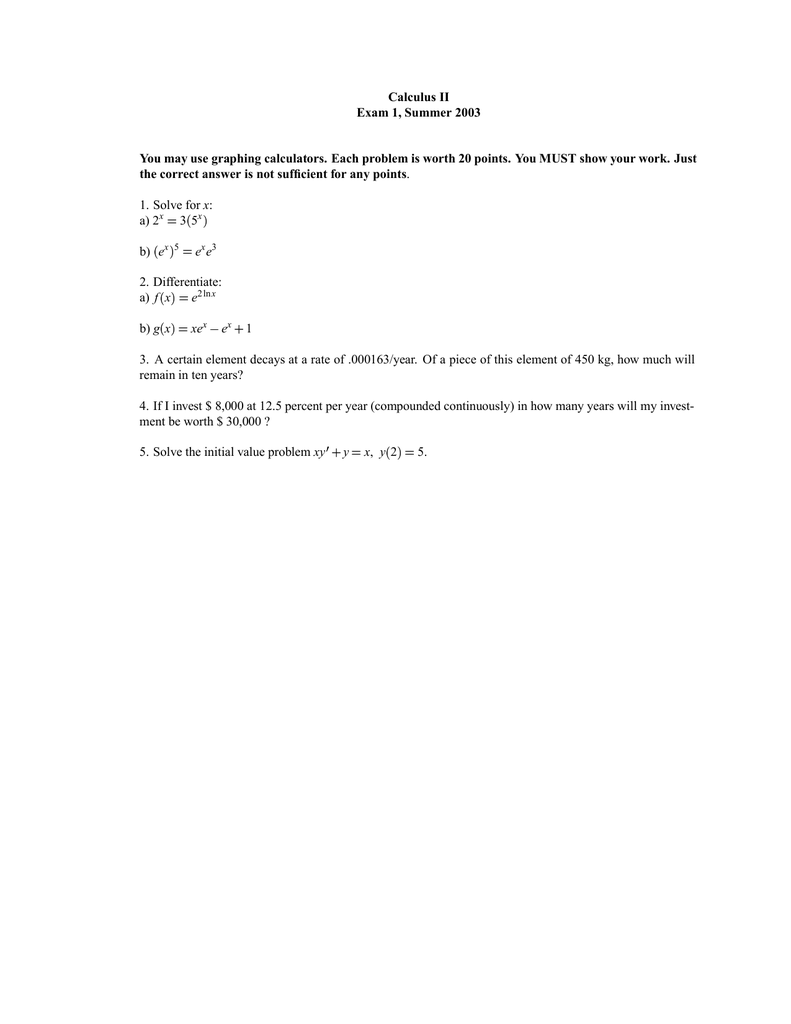 Calculus II
Exam 1, Summer 2003
You may use graphing calculators. Each problem is worth 20 points. You MUST show your work. Just
the correct answer is not sufficient for any points.
1. Solve for x:
a) 2x 3 5x
b) ex
5
ex e3
2. Differentiate:
e2 lnx
a) f x
b) g x
xex
ex
1
3. A certain element decays at a rate of .000163/year. Of a piece of this element of 450 kg, how much will
remain in ten years?
4. If I invest $ 8,000 at 12.5 percent per year (compounded continuously) in how many years will my investment be worth $ 30,000 ?
5. Solve the initial value problem xy
y
x, y 2
5.