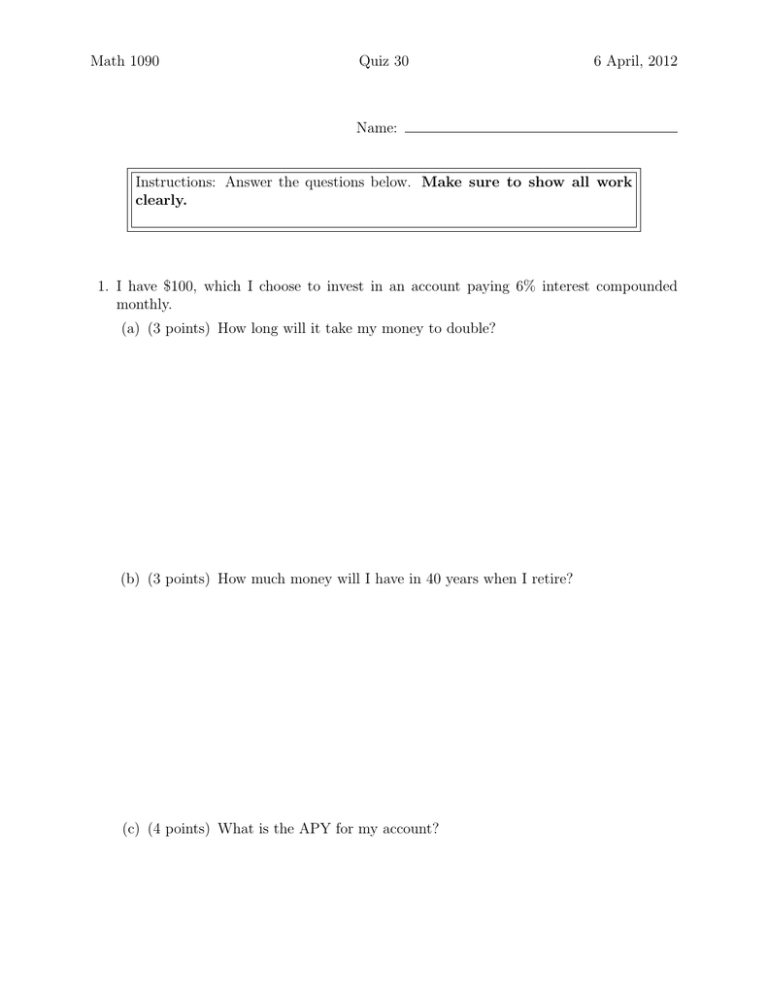 Math 1090
Quiz 30
6 April, 2012
Name:
Instructions: Answer the questions below. Make sure to show all work
clearly.
1. I have $100, which I choose to invest in an account paying 6% interest compounded
monthly.
(a) (3 points) How long will it take my money to double?
(b) (3 points) How much money will I have in 40 years when I retire?
(c) (4 points) What is the APY for my account?