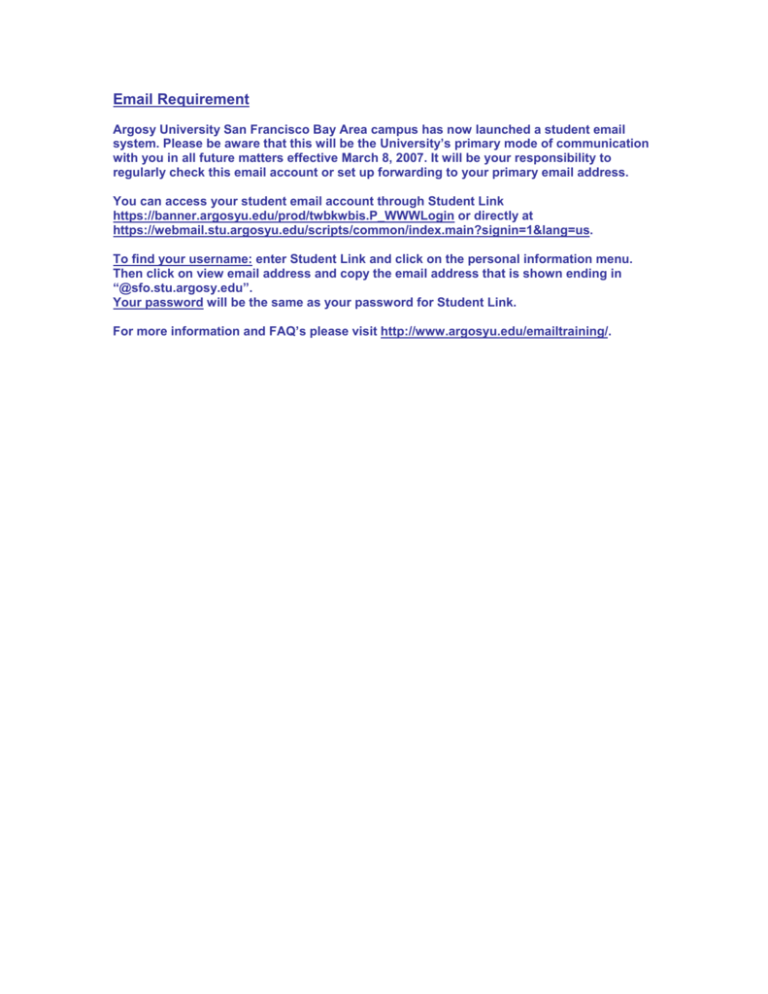 Email Requirement
Argosy University San Francisco Bay Area campus has now launched a student email
system. Please be aware that this will be the University's primary mode of communication
with you in all future matters effective March 8, 2007. It will be your responsibility to
regularly check this email account or set up forwarding to your primary email address.
You can access your student email account through Student Link
https://banner.argosyu.edu/prod/twbkwbis.P_WWWLogin or directly at
https://webmail.stu.argosyu.edu/scripts/common/index.main?signin=1&lang=us.
To find your username: enter Student Link and click on the personal information menu.
Then click on view email address and copy the email address that is shown ending in
"@sfo.stu.argosy.edu".
Your password will be the same as your password for Student Link.
For more information and FAQ's please visit http://www.argosyu.edu/emailtraining/.