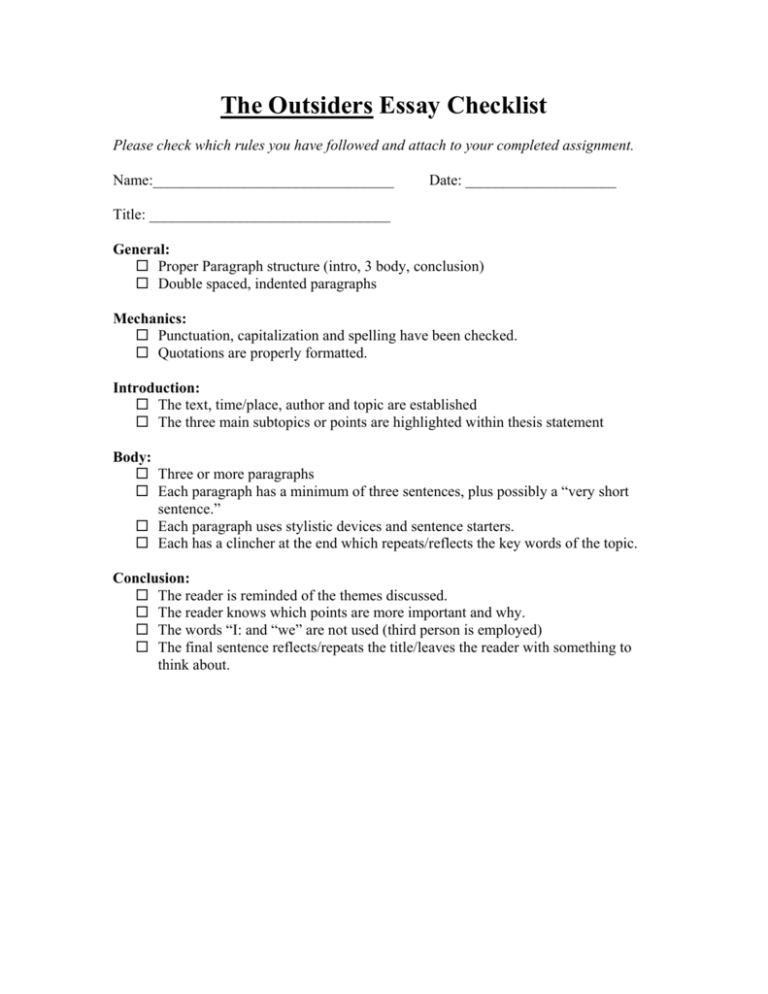 The Outsiders Essay Checklist
Please check which rules you have followed and attach to your completed assignment.
Name:________________________________
Date: ____________________
Title: ________________________________
General:
Proper Paragraph structure (intro, 3 body, conclusion)
Double spaced, indented paragraphs
Mechanics:
Punctuation, capitalization and spelling have been checked.
Quotations are properly formatted.
Introduction:
The text, time/place, author and topic are established
The three main subtopics or points are highlighted within thesis statement
Body:
Three or more paragraphs
Each paragraph has a minimum of three sentences, plus possibly a "very short
sentence."
Each paragraph uses stylistic devices and sentence starters.
Each has a clincher at the end which repeats/reflects the key words of the topic.
Conclusion:
The reader is reminded of the themes discussed.
The reader knows which points are more important and why.
The words "I: and "we" are not used (third person is employed)
The final sentence reflects/repeats the title/leaves the reader with something to
think about.