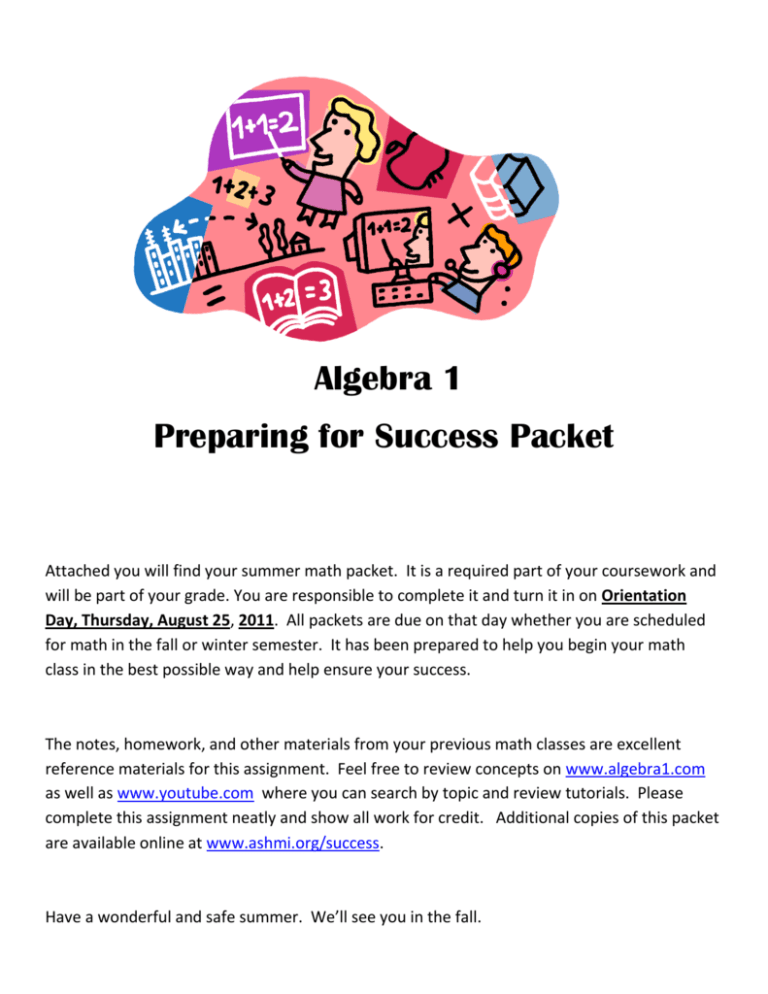 Algebra 1
Preparing for Success Packet
Attached you will find your summer math packet. It is a required part of your coursework and
will be part of your grade. You are responsible to complete it and turn it in on Orientation
Day, Thursday, August 25, 2011. All packets are due on that day whether you are scheduled
for math in the fall or winter semester. It has been prepared to help you begin your math
class in the best possible way and help ensure your success.
The notes, homework, and other materials from your previous math classes are excellent
reference materials for this assignment. Feel free to review concepts on www.algebra1.com
as well as www.youtube.com where you can search by topic and review tutorials. Please
complete this assignment neatly and show all work for credit. Additional copies of this packet
are available online at www.ashmi.org/success.
Have a wonderful and safe summer. We'll see you in the fall.