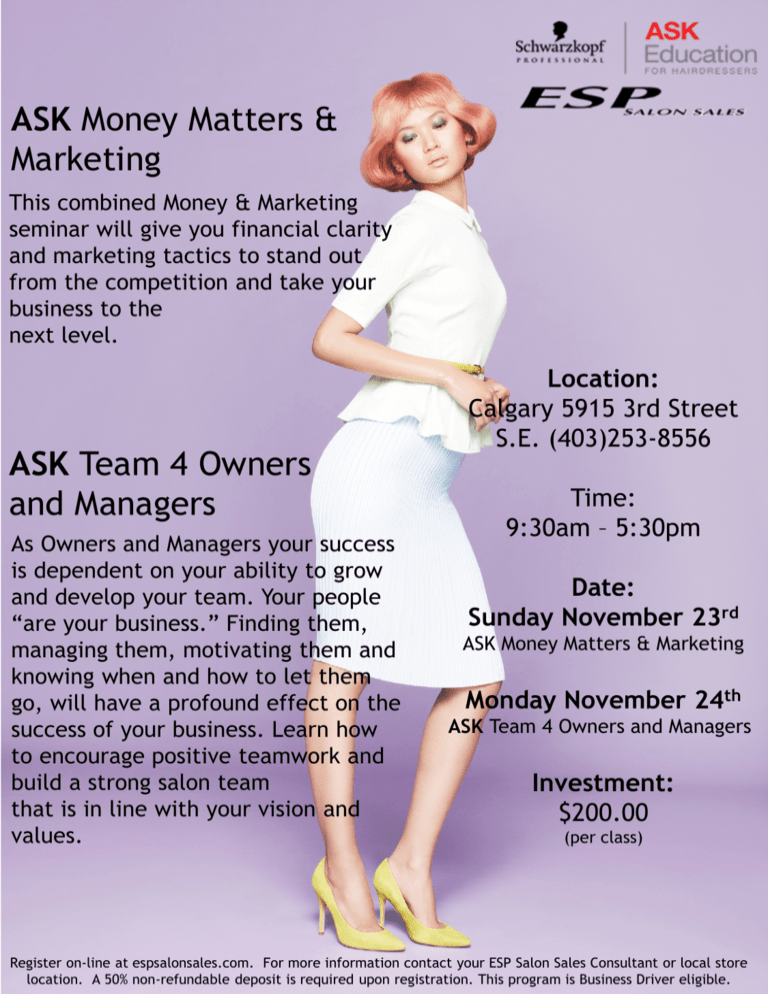 ASK Money Matters &
Marketing
This combined Money & Marketing
seminar will give you financial clarity
and marketing tactics to stand out
from the competition and take your
business to the
next level.
ASK Team 4 Owners
and Managers
As Owners and Managers your success
is dependent on your ability to grow
and develop your team. Your people
"are your business." Finding them,
managing them, motivating them and
knowing when and how to let them
go, will have a profound effect on the
success of your business. Learn how
to encourage positive teamwork and
build a strong salon team
that is in line with your vision and
values.
Location:
Calgary 5915 3rd Street
S.E. (403)253-8556
Time:
9:30am – 5:30pm
Date:
Sunday November 23rd
ASK Money Matters & Marketing
Monday November 24th
ASK Team 4 Owners and Managers
Investment:
$200.00
(per class)
Register on-line at espsalonsales.com. For more information contact your ESP Salon Sales Consultant or local store
location. A 50% non-refundable deposit is required upon registration. This program is Business Driver eligible.