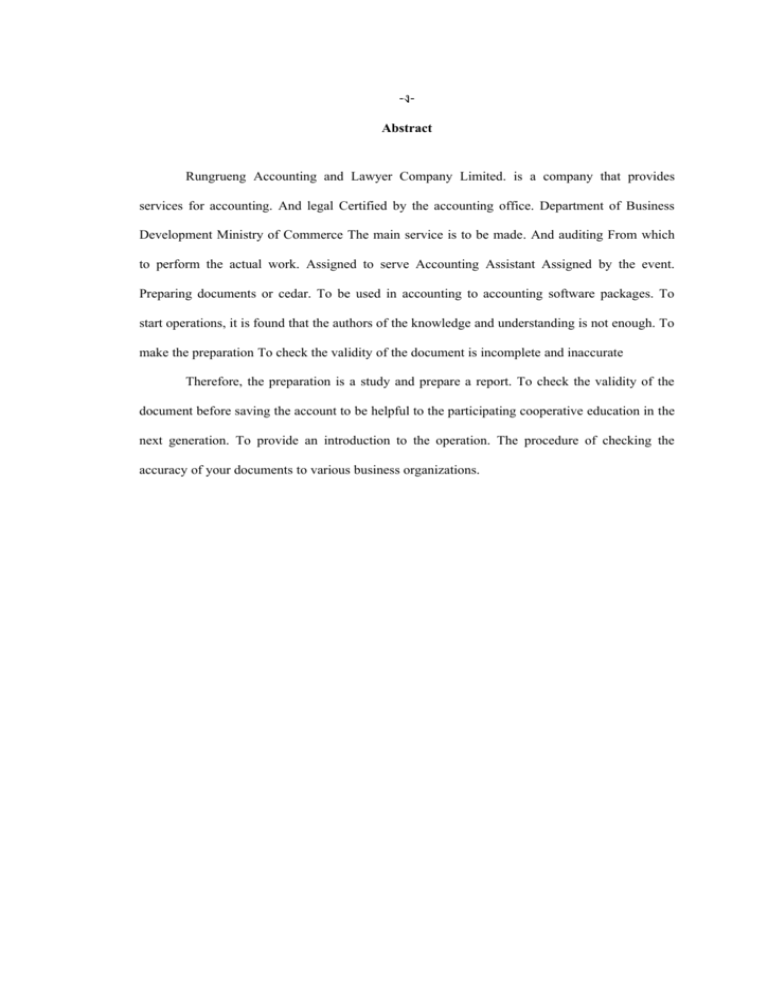 -งAbstract
Rungrueng Accounting and Lawyer Company Limited. is a company that provides
services for accounting. And legal Certified by the accounting office. Department of Business
Development Ministry of Commerce The main service is to be made. And auditing From which
to perform the actual work. Assigned to serve Accounting Assistant Assigned by the event.
Preparing documents or cedar. To be used in accounting to accounting software packages. To
start operations, it is found that the authors of the knowledge and understanding is not enough. To
make the preparation To check the validity of the document is incomplete and inaccurate
Therefore, the preparation is a study and prepare a report. To check the validity of the
document before saving the account to be helpful to the participating cooperative education in the
next generation. To provide an introduction to the operation. The procedure of checking the
accuracy of your documents to various business organizations.