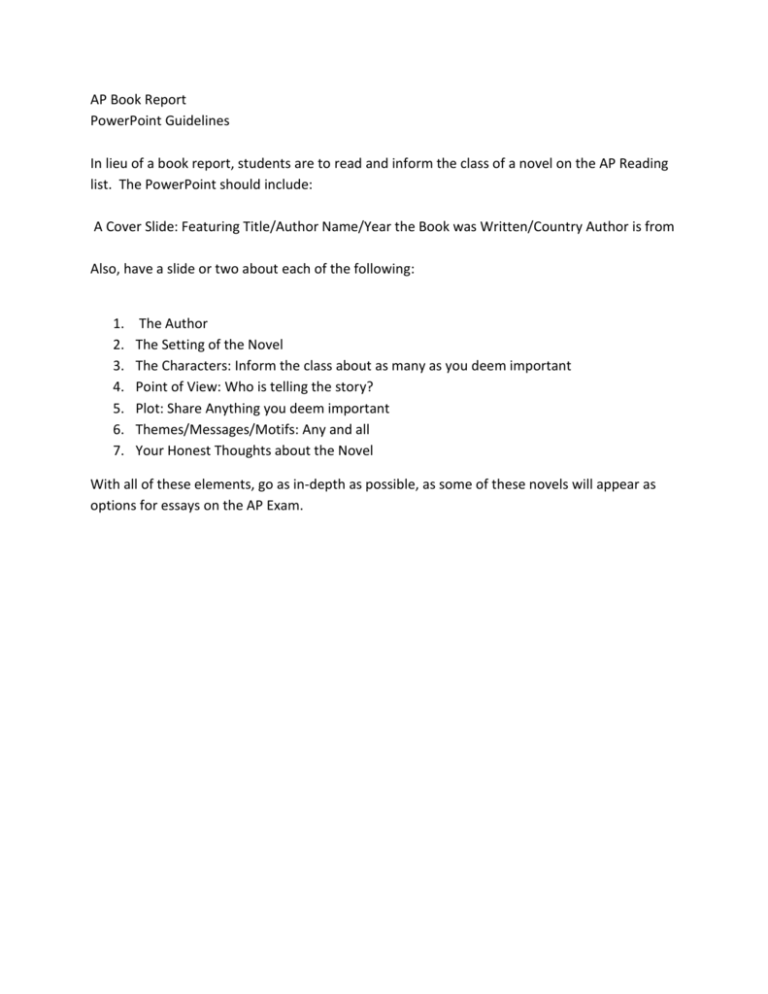 AP Book Report
PowerPoint Guidelines
In lieu of a book report, students are to read and inform the class of a novel on the AP Reading
list. The PowerPoint should include:
A Cover Slide: Featuring Title/Author Name/Year the Book was Written/Country Author is from
Also, have a slide or two about each of the following:
1.
2.
3.
4.
5.
6.
7.
The Author
The Setting of the Novel
The Characters: Inform the class about as many as you deem important
Point of View: Who is telling the story?
Plot: Share Anything you deem important
Themes/Messages/Motifs: Any and all
Your Honest Thoughts about the Novel
With all of these elements, go as in-depth as possible, as some of these novels will appear as
options for essays on the AP Exam.