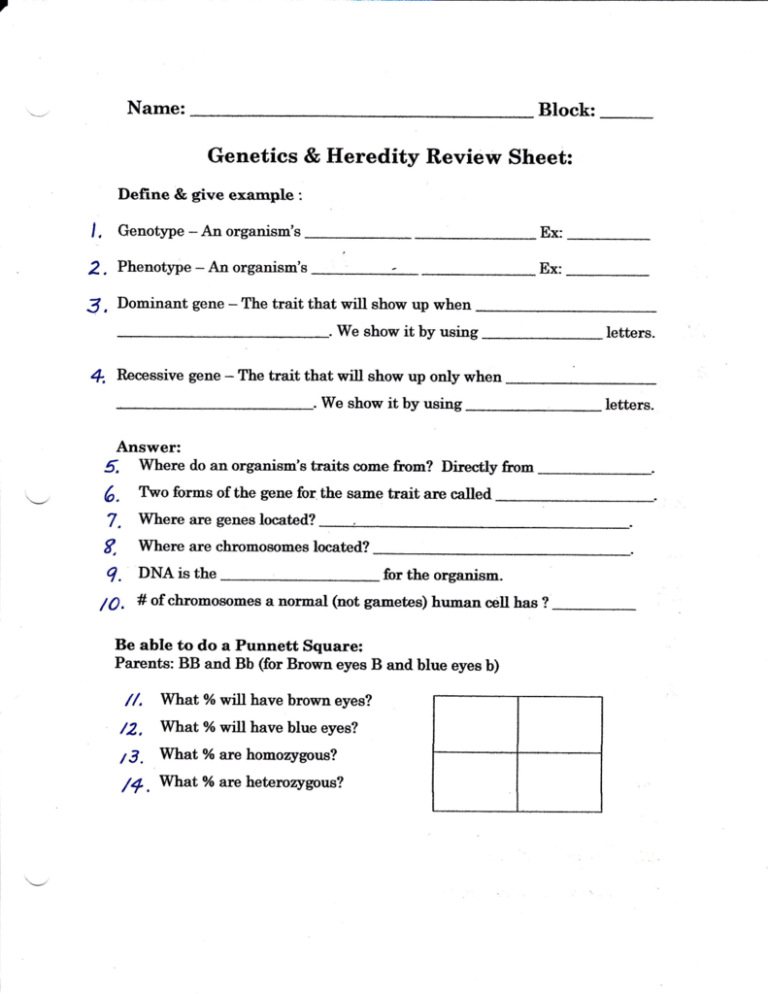 7
\-,
Name:
Elock:
Genetics & Heredity Review Sheet:
Define & give examlrle
l,
2
Genotype
.
J.
:
- An organism's
Phenotype
Ex:
- An organism's
Dominant gene
-
- The trait that will show up when
We show
4,
Recessive gene
Ex:
- The trait
it by using
letters.
that will show up only when
We show
it by usiug
letters.
Answer:
\__.,
5,
Where do an organism's traits come from? Directly from
6.
7.
8,
T\ro forms of the gene for. the same trait are called
Where are genes located?
9.
DNA is the
/O,
Where are chromosornes located.?
for the organism.
# of chromosomes a normal (not gametes) human
ell
Be able to do a Punnett Square:
Parents: BB and Bb (for Brown eyes B and blue eyes b)
//,
/2,
/ 3.
14.
What % will have browu eyes?
What o/owillhave blue eyes?
What
o/o
ara homozygous?
Whats/o al:e heterozygous?
has
?