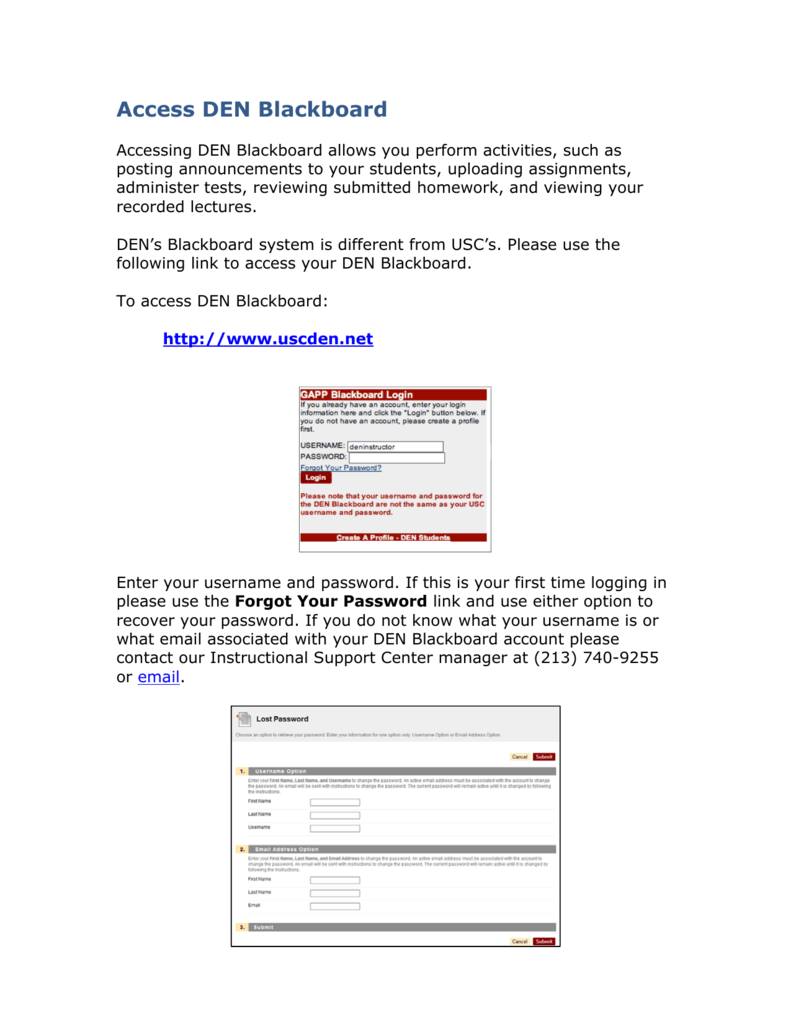 Access DEN Blackboard
Accessing DEN Blackboard allows you perform activities, such as
posting announcements to your students, uploading assignments,
administer tests, reviewing submitted homework, and viewing your
recorded lectures.
DEN's Blackboard system is different from USC's. Please use the
following link to access your DEN Blackboard.
To access DEN Blackboard:
http://www.uscden.net
Enter your username and password. If this is your first time logging in
please use the Forgot Your Password link and use either option to
recover your password. If you do not know what your username is or
what email associated with your DEN Blackboard account please
contact our Instructional Support Center manager at (213) 740-9255
or email.