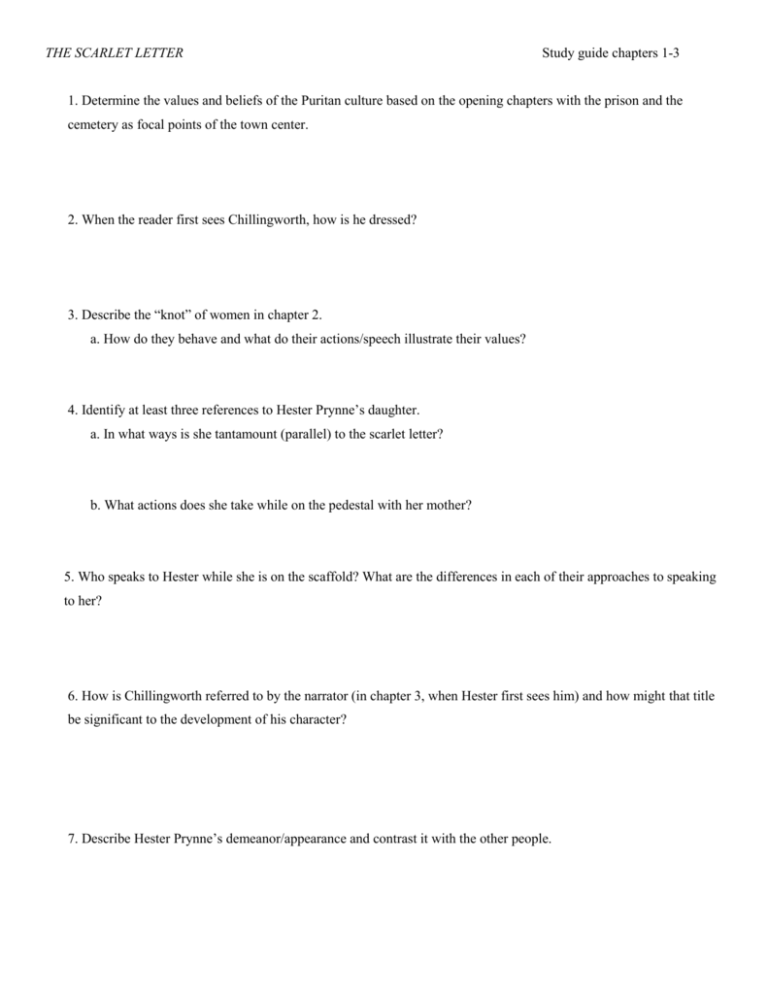 THE SCARLET LETTER
Study guide chapters 1-3
1. Determine the values and beliefs of the Puritan culture based on the opening chapters with the prison and the
cemetery as focal points of the town center.
2. When the reader first sees Chillingworth, how is he dressed?
3. Describe the "knot" of women in chapter 2.
a. How do they behave and what do their actions/speech illustrate their values?
4. Identify at least three references to Hester Prynne's daughter.
a. In what ways is she tantamount (parallel) to the scarlet letter?
b. What actions does she take while on the pedestal with her mother?
5. Who speaks to Hester while she is on the scaffold? What are the differences in each of their approaches to speaking
to her?
6. How is Chillingworth referred to by the narrator (in chapter 3, when Hester first sees him) and how might that title
be significant to the development of his character?
7. Describe Hester Prynne's demeanor/appearance and contrast it with the other people.