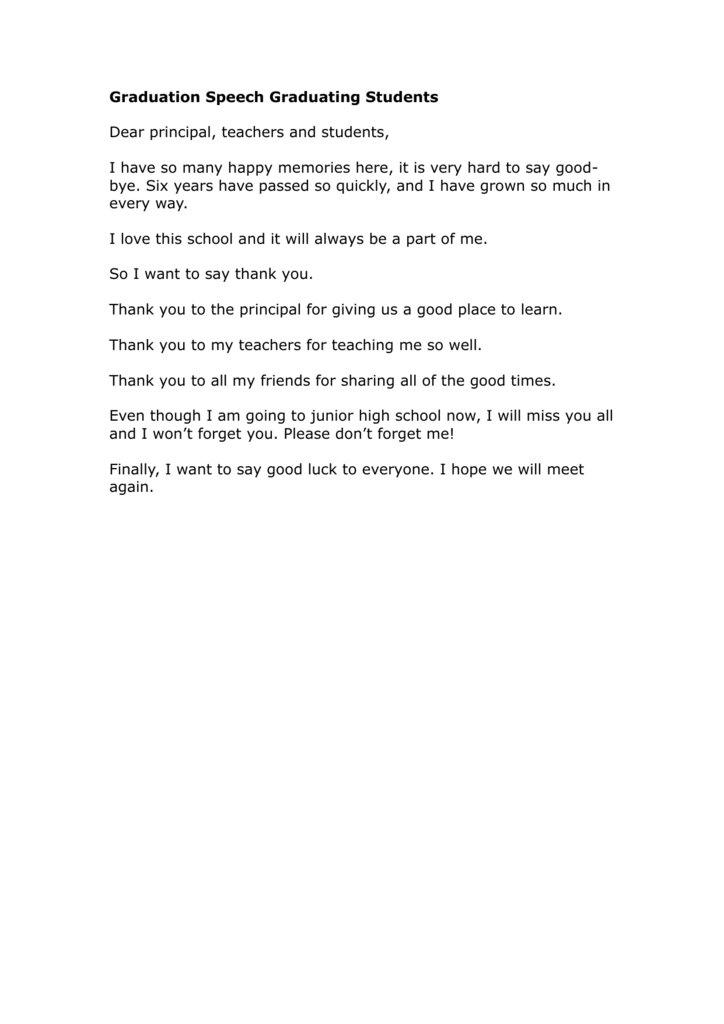 Graduation Speech Graduating Students
Dear principal, teachers and students,
I have so many happy memories here, it is very hard to say goodbye. Six years have passed so quickly, and I have grown so much in
every way.
I love this school and it will always be a part of me.
So I want to say thank you.
Thank you to the principal for giving us a good place to learn.
Thank you to my teachers for teaching me so well.
Thank you to all my friends for sharing all of the good times.
Even though I am going to junior high school now, I will miss you all
and I won't forget you. Please don't forget me!
Finally, I want to say good luck to everyone. I hope we will meet
again.