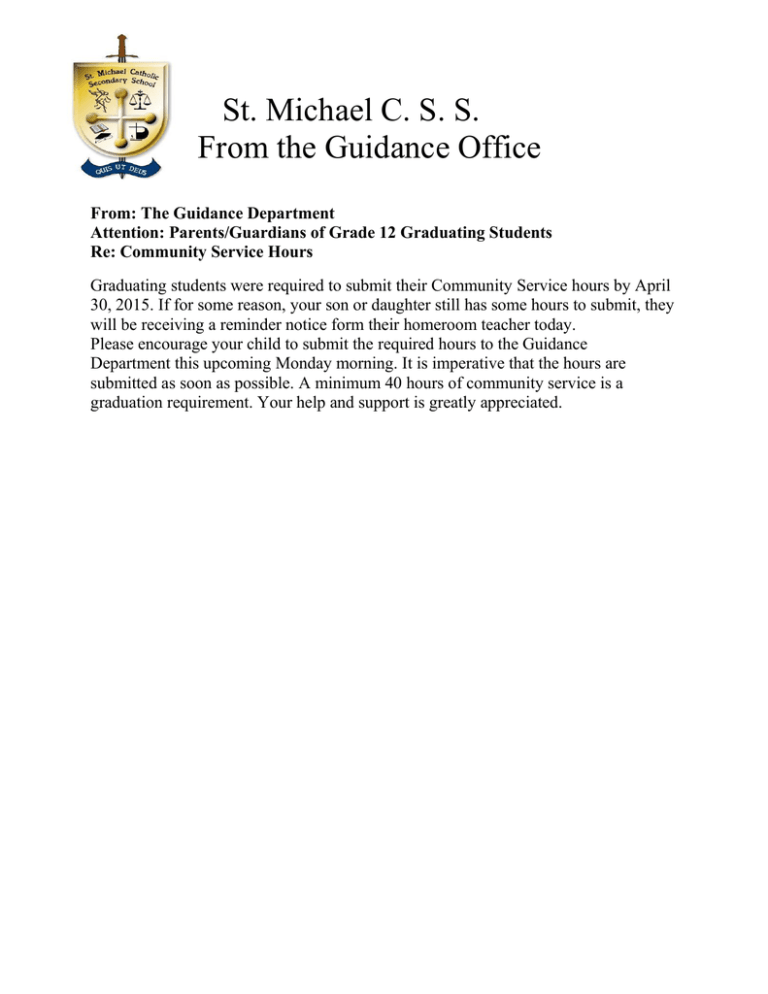 St. Michael C. S. S.
From the Guidance Office
From: The Guidance Department
Attention: Parents/Guardians of Grade 12 Graduating Students
Re: Community Service Hours
Graduating students were required to submit their Community Service hours by April
30, 2015. If for some reason, your son or daughter still has some hours to submit, they
will be receiving a reminder notice form their homeroom teacher today.
Please encourage your child to submit the required hours to the Guidance
Department this upcoming Monday morning. It is imperative that the hours are
submitted as soon as possible. A minimum 40 hours of community service is a
graduation requirement. Your help and support is greatly appreciated.